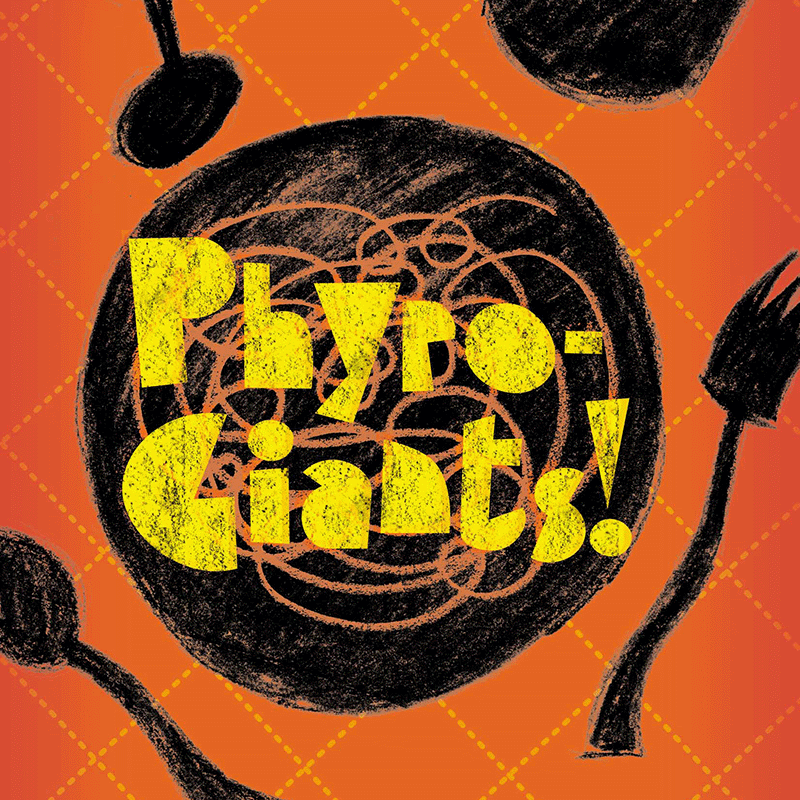 By Michael Blieden
Directed by Kari Goetz
Extended! Jan. 20 – Feb. 12, 2006
Fri. – Sat. 10:30pm, Sun. 7pm
Tickets: $18.50
Shimberg Playhouse, Straz Center for the Performing Arts
Michael Blieden's Phyro-Giants! explores the phenomenon of restaurant intimacy – that strange sense of comfort and honesty experienced at a dinner with acquaintances who, for one night, become a person's closest confidants. Wine flows, desserts are shared and four loosely connected individuals share their hopes, dreams, fears, fantasies and secrets in this modern day fable told in real time.
Funny, poignant and graphically honest – no relationship is left unexamined. Love, hate, marriage, infidelity, romance, pornography, the supernatural, education and ignorance are all given equal time in this late night hilarious comedy. Director Kari Goetz says that "Phyro-Giants! is instantly relatable. You've been to this dinner before, or you'll wish you had by the time the plates are cleared."
The play runs 70 minutes straight with no intermission. Playwright Michael Blieden says "I must confess that I wrote this play, in part, to reach people who usually hate plays. These people, and even people who love plays, are often relieved when they can leave the theater after an hour, then go on to the second part of their evening, be that dinner, drinks, or the type of long and involved post-show conversation that Phyro-Giants! usually inspires." With Fri. and Sat. curtains at 10:30pm and Sun. curtains at 7, it leaves plenty of time for audiences in Tampa to do just that.
Jobsite is no stranger to late-night fare. The first late-night comedy Jobsite tackled was 2001's wildly successful The Complete Works of William Shakespeare (abridged). Since then they've also run amok through the Bible and American history in similar fashion. 2004's A Girl's Guide to Chaos was a phenomenon unto itself – holding over for additional performances due to sell-out crowds. Girl's Guide was remounted in the spring of 2005 in TBPAC's TECO Theater prior to playing a week at the Broward Center for the Performing Arts.
Kari Goetz – Director
Erica Porch – Stage Manager
Cast
Summer Bohnenkamp – Alex
Kari Goetz – Waitress
Ryan McCarthy – Melvin
Shawn Paonessa – Joey
Katrina Stevenson – Sarah
Crew
John Lott – Light Designer
Brian M. Smallheer – Set Designer
If you get a chance, definitely check out Phyro-Giants! (the title makes more sense after you see the show). It has a great script acted by an awesome cast! You're sure to get lost in the lives of these 4 people. I can say with certainty that it was worth TiVoing last night's episode of The Office. 🙂 – Angela Lakin
My husband and I really enjoyed Phyro-Giants! One of the best you guys have done. Loved the plot twists and what a great cast. Well worth our season tickets. Support the Arts! – Mrs. Jack Sprat
We've seen one other production by Jobsite – A Girls' Guide to Chaos – and thoroughly enjoyed that as well!! Last year, I got a group of 8 women (all moms with little tykes) together to see that show. This year, the group grew to 14. We were really impressed with how well your actors drew us into their stories and evoked all kinds of different emotions from us in split-second intervals. The acting and directing was smart and savvy and very entertaining overall (which is quite a feat considering all we did was watch 4 people sitting at a table talking the whole time). So, kudos to you and your cast for a great performance! – Christine Hamacher