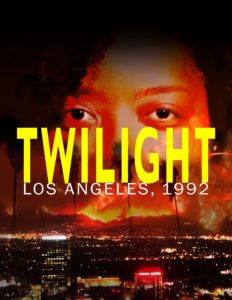 2020 has clearly changed the world, and we've done our best to change with it. We began our slow, careful re-opening process in October: first with outdoor performances on the Riverwalk Stage and then in the reconfigured-for-distance Jaeb Theater — most recently for Twilight: Los Angeles, 1992 (on stage through Dec. 2!). We've learned a lot: about how we work, about who we are and who we want to be, and about this community.
With those lessons taken to heart and a renewed sense of purpose we're ready to forge ahead! We're excited to bring you a show that had already generated a lot of buzz even before opening night was suspended in March, a gut-busting irreverent comedy that was a huge hit on Broadway, our first Shakespeare history play, a hilariously outlandish musical based on a creepy German children's book, a new play by one of the nation's most original new voices, and a darkly delicious Halloween treat that closes out our year. Here's what in store:
The first two-thirds of 2021 is scheduled in the reconfigured-for-distance Jaeb Theater.
Doubt: A Parable
By John Patrick Shanley
Jan 13 -31, 2021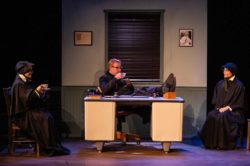 A priest, a nun, an accusation — but no proof. This Pulitzer- and Tony-winning drama about what may or may not have happened with a student in a Bronx parochial school shoves the certainty of faith into a shadow of a doubt. Time Out NY hails this ambiguous turn of events as "an eloquent and provocative investigation of truth and consequences; a gripping mystery, tightly written."
Hand To God
By Robert Askins
Feb 24 – March 14, 2021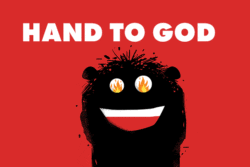 Meek and mild Jason takes solace in the Christian Puppet Ministry after the death of his father. When his originally soft-spoken puppet Tyrone takes on a shocking personality then possesses his arm, Jason unwittingly throws the town of Cypress, TX into a tizzy. Jason's complicated relationships with the town pastor, the school bully, the girl next door, and — most especially — his mother weather further turbulence at the hands of Tyrone's dangerously irreverent personality. Hand to God explores the fragile nature of faith, morality and the ties that bind us.
"Darkly delightful … flat-out hilarious" – The New York Times.
"Askins' most impressive talent is his ability to make us laugh while juggling those big themes that make life so terrifying" – Variety.
Henry V
By William Shakespeare
April 7 – 25, 2021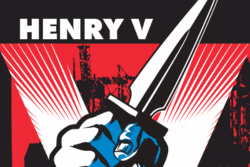 England's in tumult and who ascends the throne but playboy prince Hal — an untested royal who spent his youth slumming around London. Now crowned King Henry V, he must win the respect of a nation and lead his country to greatness in an epic battle with arch-nemesis France. Henry gathers his troops and marches abroad only to find himself outgunned and outmanned. In the face of death, Henry must also face himself. Can he become the king his country needs? Henry's timeless tale is told in a razor-sharp cutting using 8 actors, an original blistering industrial score, and high-def video — transforming Shakespeare's work into a modern, mesmerizing spectacle of tension, nationalism, and excitement.
A streaming option for middle and high schools will be made available, continuing our commitment to educational outreach that also includes virtual delivery of pre- and post-show classroom visits, Q&A's, talkbacks, and workshops. 
Shockheaded Peter
Created for the stage by Julian Crouch and Phelim McDermott
Original music by The Tiger Lillies
Based on Struwwelpeter by Heinrich Hoffmann
June 9 – 27, 2021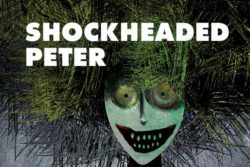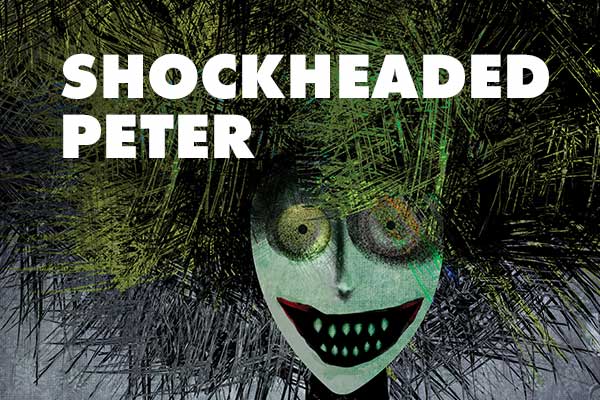 A little bit Edward Gorey, a little bit Nightmare Before Christmas, Shockheaded Peter is the phantasmagorical musical staging of Heinrich Hoffman's dark, mildly-terrifying 19th-century German children's book Struwwelpeter. The show illuminates graphic cautionary tales about a cast of disobedient children like Young Harriett and her pyrotechnic tendencies, little Conrad and his insatiable thumb-sucking and a handful of other misbehaving youngsters who come to untimely and hilariously horrific ends.
Next fall we move back into the Shimberg Playhouse with our final two 2021 shows.
Dr. Ride's American Beach House
By Liza Birkenmeier
Sep. 8 – Oct. 3, 2021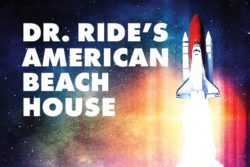 It's 1983, the evening before Dr. Sally Ride's historic space flight. A group of women friends gather on a sweltering St. Louis rooftop, each caught in their own failure-to-launch. This enticing juxtaposition thrusts the women into the space of their uncharted desires where they bump against American norms of sex and power in this intimate snapshot of queer anti-heroines.
Critics Pick, "A revelation" – The New York Times.
"Birkenmeier's play probes what it means to live authentically" – Curtain Up.
"Witty and playful" – New York Theater.
"Luscious. Funny. Erotic" – New York Magazine.
Dr. Jekyll & Mr. Hyde
Adapted by Jeffrey Hatcher
From the novella Strange Case of Dr. Jekyll and Mr. Hyde by Robert Louis Stevenson
Oct 20 – Nov 21, 2021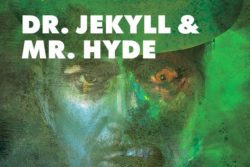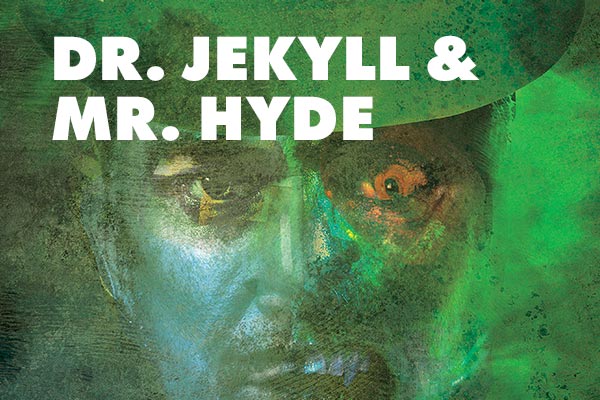 On the fog-bound streets of Victorian-era London, Henry Jekyll's experiments with exotic "powders and tinctures" have brought forth his other self: Edward Hyde, a sensualist and villain free to commit the sins Jekyll is too civilized to comprehend. When the dastardly Hyde meets a woman who stirs his interest, Jekyll fears for her life and decides to end his experiments — but Hyde has other ideas. The two sides battle each other in a deadly game of cat-and-mouse to determine who shall be the master and who his slave. This play presents a new and shocking version of Robert Louis Stevenson's classic tale of depravity, lust, love and horror.
"Hatcher has fashioned a play that seems truer to Stevenson but hipper, sexier … it is intense" – San Francisco Chronicle.
What About Streaming?
We're aware not everyone can return — or is ready to return — to a theater despite precautions taken. There are a number of contractual and economic factors that make it impossible for us to offer a blanket streaming option.
We will, however, honor passholder exchanges from live shows to a stream, when available, upon request. Passholders already enjoy a flexible free exchange policy that accounts for a busy and uncertain lifestyle. Single ticket streaming options will be announced on a case-by-case basis throughout the season.
If you enjoy streaming options we urge you to support Jobsite Digital Shorts. All proceeds go directly to the artists who create the work. We've invested heavily in the JDS initiative this fall and have releases scheduled through the end of the year, at which time we will re-evaluate if public interest warrants continuing into the spring.
Important Notes on Ticketing and Attendance
Anyone who still has tickets for DOUBT or the 20-21 pass from before the closures will be seated accordingly on a priority basis before our new options go on sale. In the event someone has tickets for both DOUBT and the 20-21 pass the difference will be credited or refunded at your discretion. The 2021 pass goes on sale in Dec., with single tickets going on sale after that. If you want to be among the first to know when these options are available, sign up for our newsletter.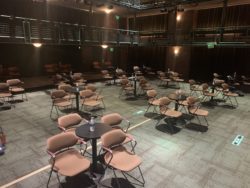 New passes will be sold in accordance with new distanced seating arrangements in the reconfigured Jaeb. In selling distanced units (1, 2, or 4 seat blocks that are distanced from other attendees) we are better able to safeguard everyone (artists, audiences, and staff) and provide folks a way to establish their own level of comfort. Seating units will not be broken up or combined for any reason, so there's no need to worry about being seated with people not in your party. Safety protocols have been developed in accordance with CDC and OSHA guidelines and after consultation with medical experts including doctors from Tampa General Hospital, Cleveland Clinic, the University of Pennsylvania, and George Washington University.
Current health and safety policies will remain intact until further notice. In addition to physical distancing and seating rules our precautions include mandatory face coverings at all times while inside. Other efforts include:
Capacity of the theater has been reduced to 30%, and all additional seating has been removed from the theater.
Tables are 11 feet apart — (if you move your chair out, you'll still be 6 feet away from your neighbor.)
Performers will be at least 8 feet away from the front row of seats.
Temperature and health screenings for all guests, performers and employees.
Food and drink will only be available outside the theater so that masks can be worn for the duration of the performance. 
Paperless ticketing and programs, all available in the Straz Center's free app.
Complimentary hand sanitizer is available throughout the Straz campus and on each table inside the theater.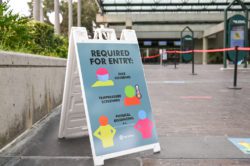 We're thrilled to return to mainstage work after what will be 10 months once we resume and we hope that you're excited, too. If you would like us to remain open it is imperative that you follow all protocols during your visit and that you continue to heed scientific and medical experts in the pursuit of your daily lives.
We're in this together.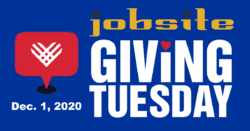 A P.S. on that note: 2021 will be made possible through the generosity of those who stand up with us to help offset both the increased costs of doing business and the reduced revenues that our new reality dictates. #GivingTuesday is Dec. 1, and we have 2:1 matching funds available to help us reach our one-day goal of $30,000. Every dollar donated for #GivingTuesday helps ensure that our work will continue through 2021 and beyond.