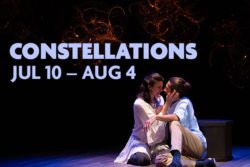 If you've never been a Jobsite season passholder, we've got an offer you hopefully can't refuse: order the 2019-20 season by 11:59p on Mon., Jul. 15, and we'll give you a bonus — tickets to CONSTELLATIONS, the final show in our 2018-19 season for FREE. That makes each show $18.56 out the door, no extra fees or charges. $129.90 FLAT.
Folks who have season passes already know about the great value. Passholders get unlimited free exchanges to move their tickets around, because we totally understand people's lives. Single tickets start at $29.50 and go up based on demand, going up to $54.50 on shows like this season's Hedwig and the Angry Inch and Othello. Single tickets are subject to service charges by the Straz Center (that we do not profit from) of around 18% per ticket plus $3.50 per order. So, a passholder can pay up to 70% less than the person sitting next to them who came on a single ticket.
This amazing deal aside, we understand that some folks are still reticent. What if they're just too busy that month to make it out? Our performances run for at least four weeks. That's at least 17 chances to make it work. What about parking? Well, most night's you can book a pre-paid parking space for under $5 that's just a short walk from the theater. What if you think you just might not be interested in each and every play? Well, we hope that we can earn your trust. We put together the season very intentionally, and think that there's something about each title that should appeal to everyone. You're still all, like, "dude, I just don't like Shakespeare?" You can also look like a hero and give those tickets to a friend or even donate them back to us for a tax credit and we'll give them to an artist. Everyone wins!
If you just plan on seeing two shows this coming season and tend to wait until a week or two before the date to pick up tickets, the pass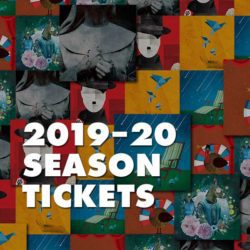 is already worth it. Let's say you're looking at $49.50 for a popular night of Meteor Shower and you didn't book early. You're now looking at a total charge of $120.32 via an online purchase. For a little more than twice that amount, you can get the entire 6-play season, and, if you've never has a pass to Jobsite we're throwing in CONSTELLATIONS at no extra charge.
Think about it, but make sure you act before Mon., Jul. 15 at 11:59p. If you are a current season passholder, you have until 11:59p on Mon., Jul. 22 to renew at our lowest price!