Frankie and Johnny in the Clair de Lune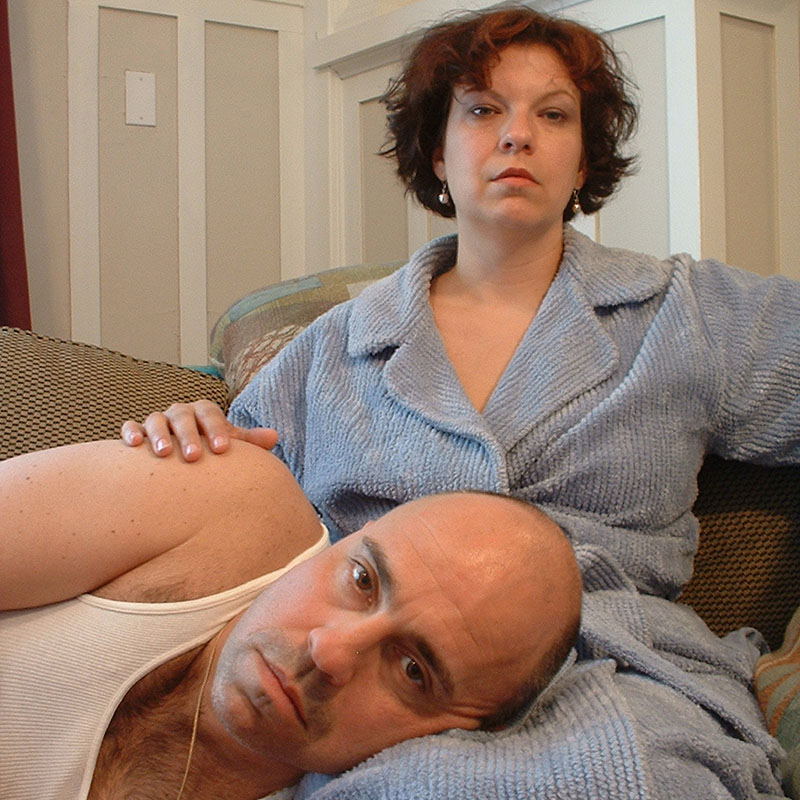 Frankie and Johnny in the Clair de Lune
By Terrence McNally
Directed by David M. Jenkins
Oct. 6 – 23, 2005
Thu. – Sat. 8pm, Sun. 4pm
Tickets: $16.50 – $21.50
Shimberg Playhouse, Straz Center for the Performing Arts
Don't miss Jobsite's powerhouse 2005–06 season opener hailed by audience and critics alike as a triumph. You still have three more chances to see our most successful season opener in three seasons.
Frankie and Johnny in the Clair de Lune is a bittersweet comedy that combines poignancy and laughter as it traces the unlikely romance that develops between two middle-aged "losers." Frankie is a waitress in a New York diner, and Johnny is the relatively new short order cook. She is a failed actress who considers herself a "very simple person." He's an ex-con who keeps a Shakespeare collection and dictionary in his locker. No longer in the blossom of youth and hardened by life's disappointments, they are unlikely candidates for a grand romance.
The play begins at the end of their first date, post coitus: Frankie wantsto be alone and Johnny is more interested in basking in the afterglow. Out of their sometimes touching, sometimes hilarious interplay, the promise of a relationship beyond a "one-night stand" emerges. Though their personal details may be unique, the problems Frankie and Johnny face are universal. Who among us has not longed for acceptance or been afraid of facing the future alone?
Frankie and Johnny, a true contemporary classic of the American theater, was recently revived on Broadway starring Stanley Tucci and Edie Falco and then Joe Pantoliano and Rosie Perez. That revival yielded a Tony nomination for Best Revival of a Play and Best Actor.
David M. Jenkins – Director
Noreen Maier-Hartley – Stage Manager
Cast
Ami Sallee – Frankie
Paul J. Potenza – Johnny
Crew
Erin Dunlap – Costume Designer/ Properties
David M. Jenkins – Sound Design
John Lott – Light Designer
Brian M. Smallheer – Scenic Designer
Congrats on a very well done show last night! Wonderful acting and directing. – Angela Brugger
Congratulations on an excellent show – Frankie and Johnny – [Stagesetters] loved it! – Andrea Graham
I thoroughly enjoyed the play. I thought Paul was exceptional – great job by all. – Deborah Kobritz