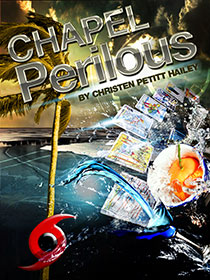 Fraternal twins Mae and Jake own a dodgy beach bar and massage parlor. When they learn that Category 4 Hurricane Esmerelda is on the way, they do what comes naturally: throw a party and sing some karaoke. However, the forces of chaos, destruction, unrequited love, and poisonous hotdogs threaten to ruin everything. Chapel Perilous, directed by Jobsite Artistic Associate Chris Holcom, offers a disturbing and hilarious take on the well-known Florida tradition of hurricane parties.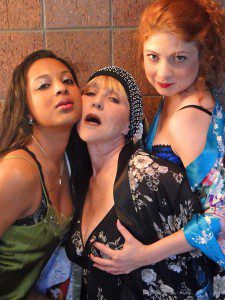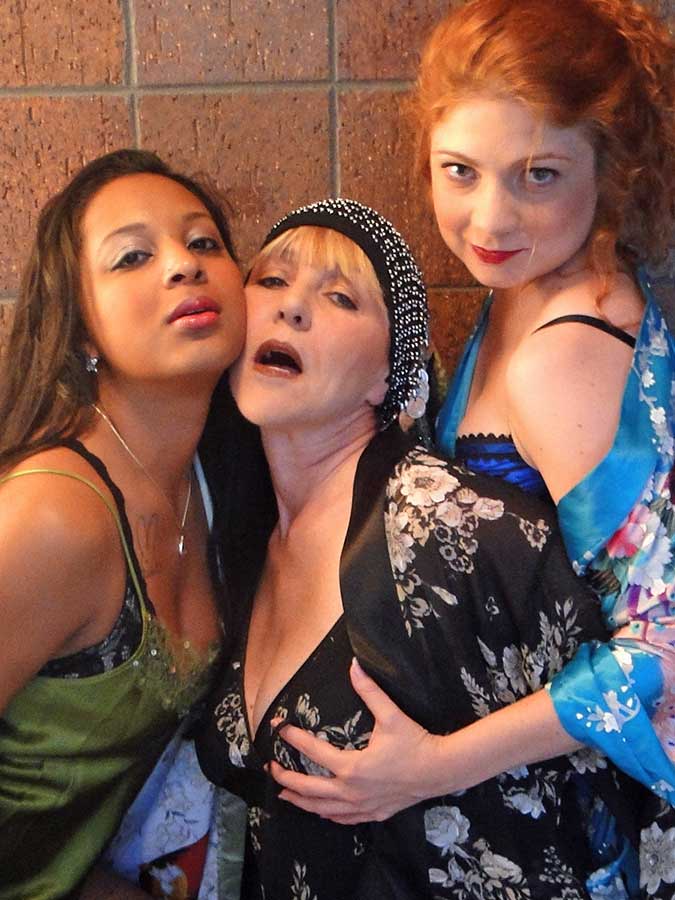 Budding Tampa playwright Christen Petitt Hailey began work on this play during the summer of 2009. A lifelong Florida resident (and hostess of several of her own hurricane parties), the playwright wanted to bring to the stage that curious combination of good times, dread, uncertainty, powerlessness, alcohol and card games inherent in the atmosphere of the hurricane party.
"I think that I have created a new genre – the disaster comedy," said Hailey. "This genre allows for a heightened sense of urgency for the love story, a recklessness to the comedy, and turns a booze-fueled insult fest into a life-or-death situation."
Many of the situations, places and characters in Chapel Perilous are based on real events and people. Hailey was also inspired by a book published in 1997, Tampa Triangle: Dead Zone, about the many stories of paranormal activity in the Tampa Bay Area. "I wanted to write a play that has it all – a lesbian love story, comedy, singing, dance numbers, aliens, mobsters, strippers – things that the residents of Tampa Bay see every day and take in stride."
"The play partially revolves around the love story between Mae and Barra, the bartender," states Chris Holcom, director of previous Jobsite Theater hits such as The Odd Couple and Night of the Living Dead. "But it also touches on the secrets parents keep from their children, the complexities of the sibling relationship, paganism, the origins of Tarot, and mythology of the Holy Grail. It really does have something for everyone."
Warning
The play is for mature audiences only, due to adult situations, language, and a brief moment of nudity.
Cast & Crew
Chris Holcom – Director
Christen Petitt Hailey – Playwright
Cast
Jonathon Carter – Billy
Katie Castonguay – NBLA #1
Jason Evans – Jake
Jaime Giangrande-Holcom – Barra
Caroline Jett – Lady Miss E
Paul McColgan – Adam
Stevan Polanski – Satanic KJ
Jessy Quinones – NBLA #2
Nicole Jeannine Smith – Mae
Matthew Ray – Stage Manager
Crew
Katherine Derrick – Poster Artist
Shaun Hailey – Sound Designer
Christen Petitt Hailey – Costume Designer
Brian M. Smallheer – Scenic/Lighting Designer
Katrina Stevenson – Costume Assistant
Margo Stewart – Asst. Stage Manager / Run Crew
Patron Reviews
We thoroughly enjoyed the show. I brought my husband and two children, 12 and 9 years old. It was my children's first experience seeing a professional theater production…. They loved the play and the characters and are still talking about their favorite parts. – Maria Weizer
Via Facebook
Awesome show! We enjoyed it thoroughly! – Joyce Kincannon
Blog Us
Want to add a groovy graphic like this to your blog or website?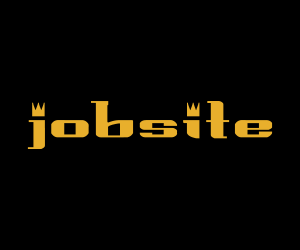 Jobsite provides a variety of cool banners that you can put on your website. AND they update automatically. So just drop it in once, and when we're ready for our next show, we'll update the graphic, and it'll automatically update on your site too!
Via Twitter
Loved the show! Hilarious from beginning to end. Brilliant performances by all. ( As always =) – Screwnormal
Share: