By David Mamet
Directed by Karla Hartley
Feb. 21 – Mar. 9, 2008
Thu. – Sat. 8pm, Sun. 4pm
Tickets: $24.50
Shimberg Playhouse, Straz Center for the Performing Arts
Anna and Claire are two bantering, scheming "women of fashion" who have long lived together in a lesbian relationship on the fringes of upper-class society. As the play opens, we see their "Boston marriage" on the edge of disintegration. Anna has just become the mistress of a wealthy man, from whom she has received an enormous emerald and an income to match. Claire, meanwhile, is infatuated with a respectable young lady and wants to enlist the jealous Anna's help for an assignation. As the two women exchange barbs and take turns taunting the Irish maid, Claire's young inamorata appears, setting off a crisis that puts both the emerald and the women's futures at risk. To this wickedly funny comedy, Mamet brings his trademark tart dialogue and impeccable plotting, spiced with Wildean wit.
A "Boston marriage" by definition refers to a romantic friendship during the Victorian era between two unmarried women in long-term union sharing a household. This relationship offered women of a certain class a socially acceptable alternative to traditional marriage. The term "Boston marriage" came to be used after Henry James' book The Bostonians (1886) which detailed a marriage-like relationship between two women.
Jobsite produced Mamet's American Buffalo in 2003 to great success. Mamet is widely-known for the strength of his male roles set in modern, often gritty, contexts and has been often criticized over the years for not writing very strong parts for women. Boston Marriage in many ways is a response to those criticisms, showing not only he can write for women, but that he can tackle a period piece as well as anyone.
Age Recommendation
16+ Contains adult situations.
We're just (barely) 3 months into 2008, and I'm happy to report that we here at Jobsite are already having a banner year. Success is
Read More »
The natural structure of our runs (opening weekend, middle weekend, closing weekend) often ends up translating into stronger business the first and last weekends. When
Read More »
We had a great opening weekend for Boston Marriage! WOO HOO! Kathy Lee Gifford joined us Friday night and remarked about how much she enjoyed
Read More »
We will be announcing our 2008-2009 season on Feb. 21 at the opening night of Boston Marriage. We will not release this information to the
Read More »
Thank you to everyone who came out and supported both our mainstage production of Eleemosynary and our Job-side Project Bondage. Both shows enjoyed great runs,
Read More »
Blog Us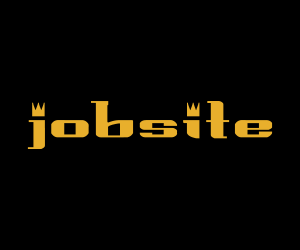 Want to add a groovy graphic like this to your blog or website?
Jobsite provides a variety of cool banners that you can put on your website. AND they update automatically. So just drop it in once, and when we're ready for our next show, we'll update the graphic, and it'll automatically update on your site too!