Where to begin, ladies and gentlemen? I suppose with a big, fat THANK YOU. We're all humbled at what we look back on in our 2004-05 season. We've made a bit of a habit of being in a position at the end of each season to say it was our best, and this is certainly no exception.
You share in every bit of this success, as you helped make it possible. You bought tickets and came to shows. You told friends and co-workers what we were up to. You made cash donations and offered goods and services for our raffles and shows. You gave us your time, be it by watching a show or painting flats before we opened. We are so lucky to have the support that we do.
The success of Jobsite is dependent on continued support from our community. What we do on stage is completely insignificant without an audience. It's not even possible without support from sponsors like Creative Loafing and Bright House Networks, or without the support of businesses that donate to our raffles. We just wouldn't be the same without the bands who've donated their time to play Jobsite Rocks! events, or without the sweat of the dozens of local artists who work on our shows. Jobsite walks on the shoulders of giants, and we'd like to take this opportunity to share some of our successes with those who have in one way or another made it all possible.
Success Stories
Every play in our 04-05 season is loaded with success stories and is a cause to celebrate. Be it the community work we did with HARC during The Boys Next Door or the many school groups we entertained and provided post-show talkbacks for during Playing with Fire: After Frankenstein, we're always looking for ways to give back to the community that gives us life. With material that varied from the Job-side project The House of Yes to the mainstage production of Machinal, we surpassed all expectations with every step and proved that Tampa audiences can take risks with unfamiliar (and sometimes daunting) material.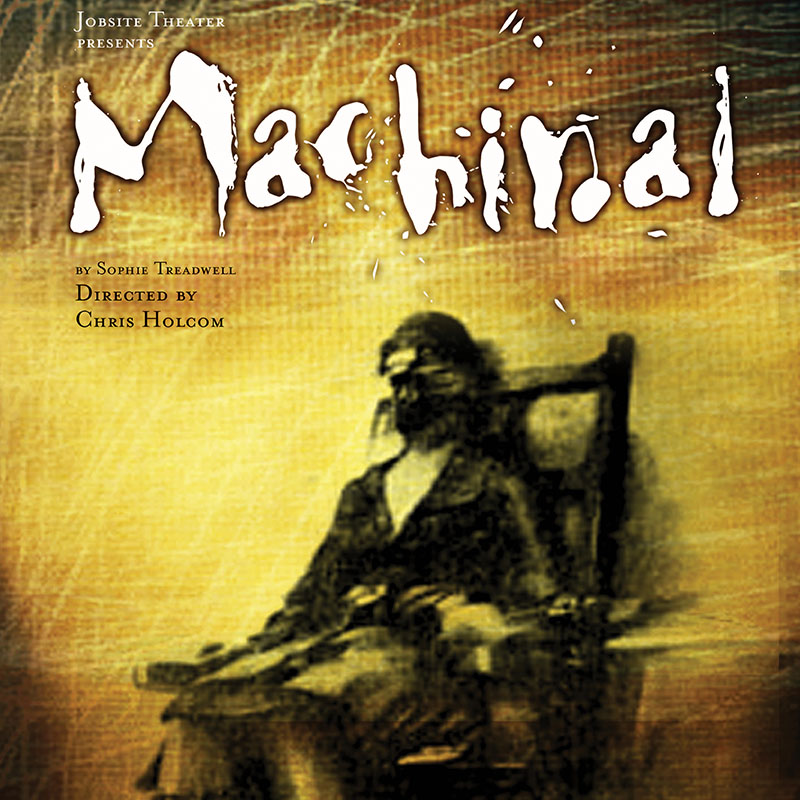 What might be most impressive here? We did it all without one full-time paid person on staff. Every one of us works a day job to support Jobsite. Imagine what we can do when we have the financial support we need to devote our full attention to this thing.
As I've said before, I really love that you all appreciate the diversity in our programming. We know some of you came to us through our brash comedies like the (abridged) shows or Girl's Guide, while others were attracted to more literate fare like Bloody Poetry or more traditional choices like The Beauty Queen of Leenane. What we appreciate most though is that you continue to come back to everything and enjoy it as much as we enjoy bringing it to you.
We try to be as honest as we can about what people are getting into before they come to the theater, and so thank you for your trust and your willingness to try new things. One comment I heard so many times from so many of you this year was "Wow! [this play] was so much different than [that play]! We never know what to expect!" We love that kind of response!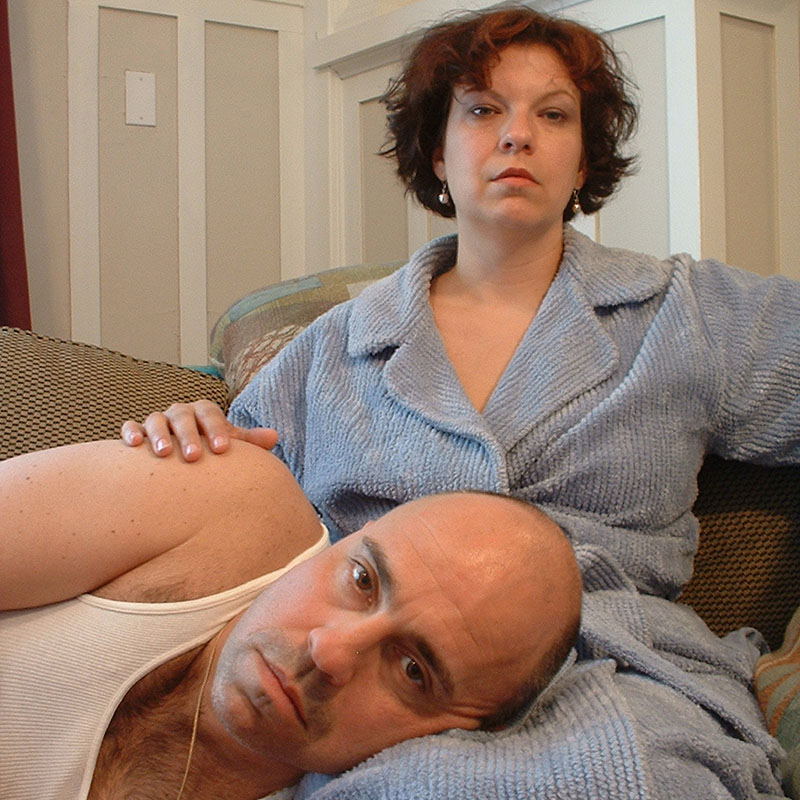 Going Forward
So, here we come 2005–06! Rehearsals for Frankie and Johnny in the Clair de Lune are well under way. This is a strong, strong season that we have lined up, and I sincerely hope you've already become season ticket holders.
Apart from cash donations, season tickets are the best way you can help ensure we'll be here in years to come. You may subscribe anytime between now and opening night of Frankie and Johnny.
Special Thanks
Finally, we'd be remiss if we didn't thank a whole lot of people here.
Thanks to:
Our season sponsors Weekly Planet and Discount Printing and Graphics. Thanks in advance to our new 05-06 media sponsor, Bright House Networks.
The mighty core of artists in the Jobsite Ensemble and the interns at the Patel Conservatory for all of their hard work.
Judy Lisi, Judy Joseph, Karla Hartley and the Tampa Bay Performing Arts Center for providing us an artistic home in which to grow.
The Largo Cultural Center and the Broward Center for the Performing Arts for inviting us into their homes.
Last year's Give 5 donors who helped set up success for this season.
All of those who gave in 04-05.
Joe Popp and Car Bomb Driver for playing Jobsite Rocks Again!, and to New World Brewery for hosting it.
Everyone who donated to the Jobsite Rocks Again! raffle:
Christen Petitt Hailey for coordinating all those great prizes!
Jobsite's board of directors, who work tirelessly and for no financial gain to keep this great company moving forward.
Most importantly you – for supporting, for giving and for being part of this community.
We hope to see you all again very soon. Let's have even more to proud of in 05-06. Deal?
Best Regards,
David M. Jenkins