A Facebook post last week started to blow up with concern for Paul Potenza. It's because we shared an invitation we'd sent out to a private list for a night of conviviality and conversation we were having in his honor, to benefit the company.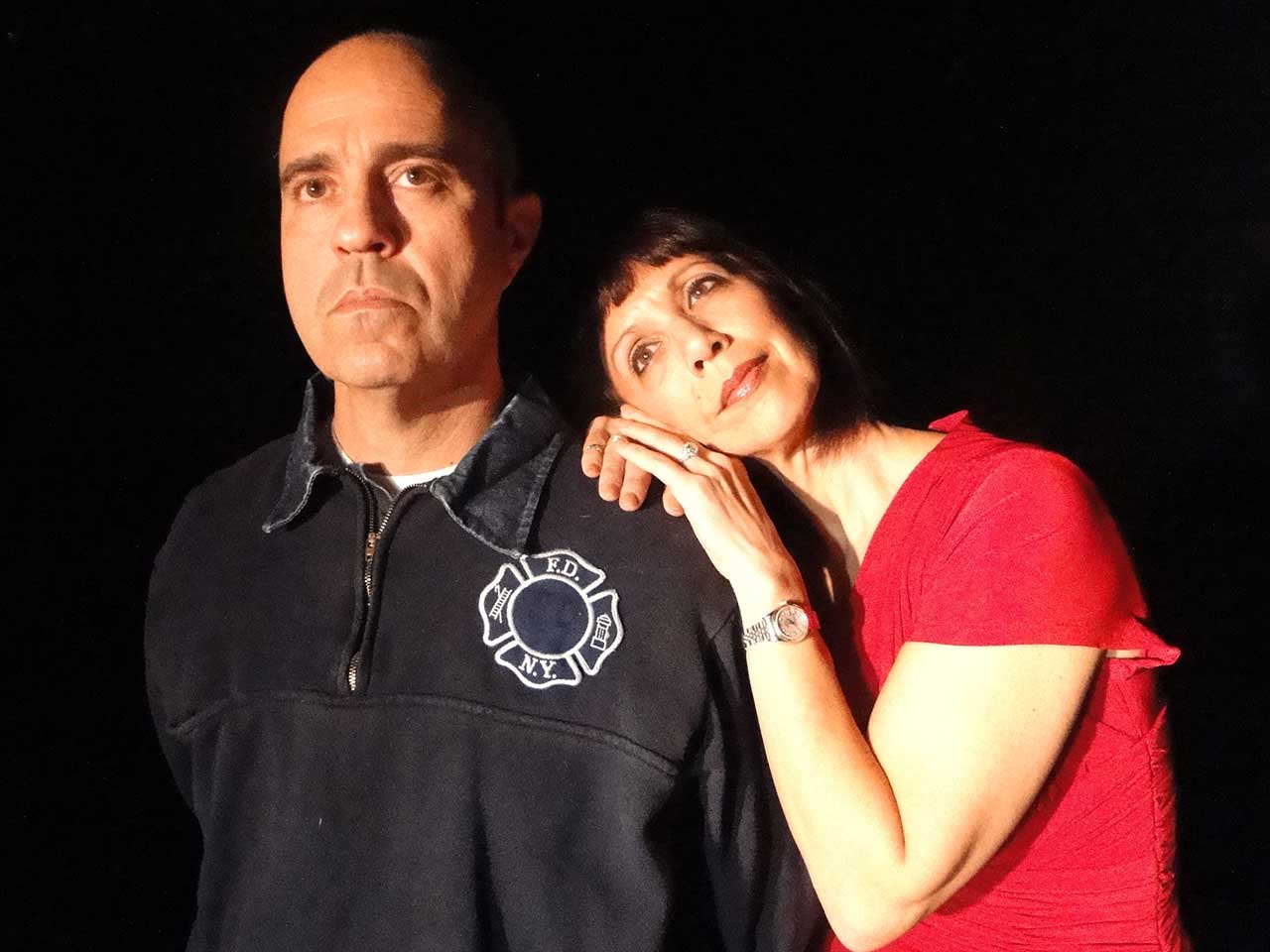 I guess, to some, the invitation looked like a memorial event. Funny — not me, not Paul, not the guy who designed the invitation thought that … So, um, yeah, the rumors of his demise have been greatly exaggerated.
Paul was to be one of the guests of honor at last year's Gala. That never happened because we at first postponed the event, and then decided to cancel it outright after having a serious conversation about what our real goals and objectives are. We've decided we're just not Gala people, and are looking at many other options for an annual signature event in addition to these quarterly private parties we're having and, of course, the annual Jobsite Rocks! event at the end of the year.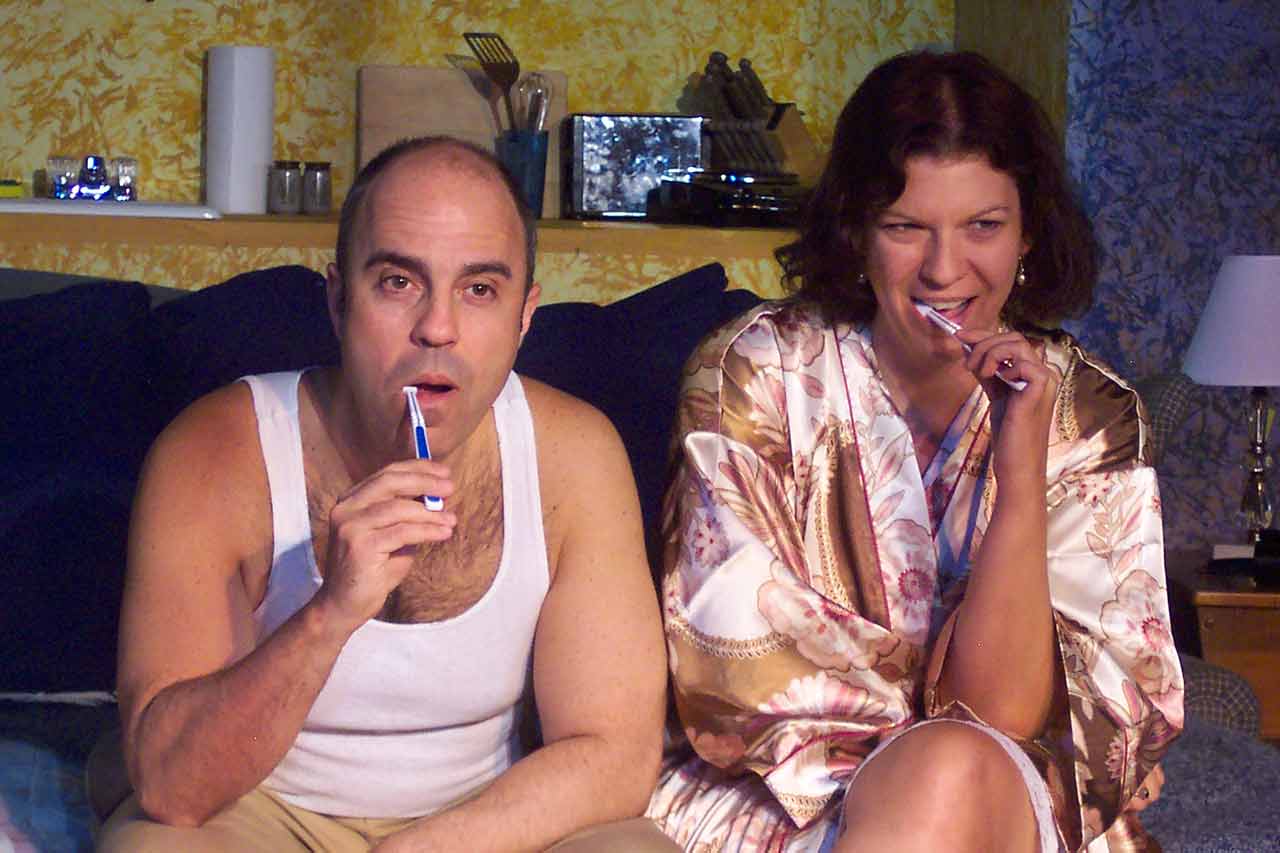 So, anyway, back to Paul. We will in fact do a public honoring at Jobsite Rocks! in December (location TBA, we're sadly not able to do it at New World Brewery this year due to their impending closing.  In the meantime I just wanted to assure everyone the old man is alive and well, and share this speech I wrote (and mostly delivered, but yanno I'm prone to extemporizing).
Paul and I have worked together now for 16 years. In that time he has been an actor, a director, a producer, a board member, an idea guy, a sounding board, a voice of conscience, devil's advocate, a best friend, a big brother, and – probably because I watched way too much Sopranos back in the day – my number one consigliere in running Jobsite.

I wish I had all the words to really express what Paul's friendship, his many artistic collaborations, and his mentorship mean to me. However, based on how well so many of you here know him I think that you might suspect what many of those words might be …

I could tell funny stories – for instance about the picture of Paul's bare backside on my fridge (this was from a play, not a wild night). I could tell very serious stories about the number of times he has been there for me and my family in times of need. I could tell everyday stories about fishing, or us taking 7 hours to have dinner, or the random text messages I often get with a picture of the game or the sunset he is watching. I could brag on his many accomplishments as a director and actor – and they are many, with many more most certainly to come.

But what I probably value Paul for most is his dedication, his persistence, his tenacity – all traits that he brings to every aspect of his life. I don't think Paul knows how to go half-speed, how to be half-interested, or give a half-effort.

This has clearly benefitted me as a producer – I know that any assignment he ever takes on will be done with great skill and passion — but it's benefitted me in so many other ways as well. It's easy – too easy – for me to get fixated, some might even say bogged down by things. Sometimes in the past that has meant I accepted certain things as "the way it is," and Paul has pushed me at every turn because he knows this company is greater, capable of better. This persistence has paid off in the physical space of our theater, in the quality of the work we do in it, in the structure and support network around us that holds it all together and allows us to continue to grow, and in my own current determination I am now able to bring this company as a leader.

(And, of course Paul found a way to feed everyone tonight. If you ever get the chance to be a show Paul is working on you should jump on it – he brings Cubans, espresso, and sometimes even croquettas and empanadas to rehearsal every Sunday morning. )

It also should be underlined that our work outside of that black box and in this community is in large part because of Paul's persistence and the example he has set. Through the hard work of both he and Roz we have been able to work with the 9/11 Widows and Children's Fund, our own Tampa Firefighters Museum, the Humane Society, military units deployed in Iraq and Afghanistan, Suncoast Hospice, the Hillsborough Association of Retarded Citizens, among others – and — they'll be doing even more this fall when they remount The Guys at Ruth Eckerd Hall. We now try to work with as many community organizations as we can during the run of a given show to help do our part. Community outreach in all forms is now a part of the fiber of this company, and in the coming 2017-18 season we will see the educational side of this grow to reaching over 10,000 middle and high school students with our daytime school matinees and artists in the schools program in addition to the 15,000 regular audience members who come through our door a year.

Every one of these things I stand here praising this man for he does because I believe he truly believes that they are the right thing to do. It's simply the right thing to do to give your all, to be there for your friends in a time of need, to give back to a community, to demand the best of yourselves and those who work around you, and to even find the time to cut loose and just crack open a few cold ones. Speaking for myself, it can get easy to lose sight of something so simple when your candle is burning at every possible point.

Paul is the first of our artists we have formally honored as a company, though I know he will not be the last. I think it couldn't be more perfect though to have "Uncle Paulie" be the first we hold up as an example of the kind of person, artist, and friend that defines Jobsite Theater and all we are trying to do. We owe you. To you, my dear friend Paul – Salut!
Paul Potenza as Ulysses in Annapurna from Jobsite Theater on Vimeo.