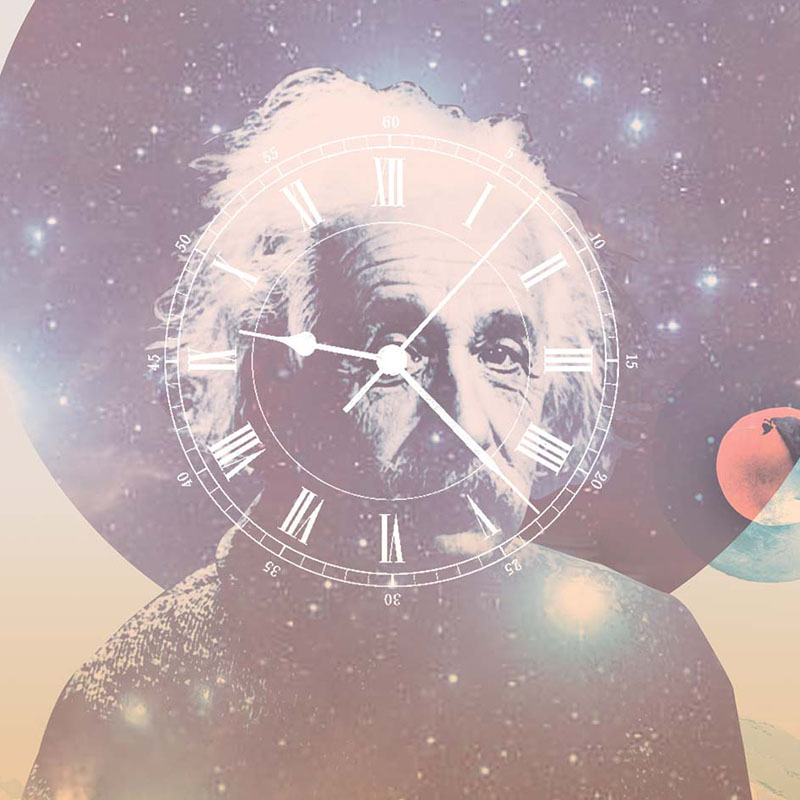 Based on the international best-seller by Alan Lightman
Adapted by David Gardiner & Ralf Remshardt
Directed by Kari Goetz
Extended! Sep. 16 – Oct. 10, 2010
Thu. – Sat. 8pm, Sun. 4pm
Tickets: $24.50
Shimberg Playhouse, Straz Center for the Performing Arts
Creative Loafing Best of the Bay
Suppose time is a circle, bending back on itself. The world repeats itself, precisely, endlessly.
Einstein's Dreams fictionalizes Albert Einstein as a young scientist who is troubled by dreams as he works on his theory of relativity in 1905. The work explores the dreams about time that Einstein had during this period. Each dream involves a conception of time.
Some scenarios may involve exaggerations of true phenomena related to relativity, and some may be entirely fantastical. Einstein's Dreams demonstrates the relationship each human being has to time, and thus spiritually affirms Einstein's theory of relativity.
This production plays up the theatricality of dream imagery using a versatile ensemble of nine actors with imagination to spare. Sleight of hand? Roller skates? Stilts? The seeds of the Theory of Relativity? Check!
Einstein's Dreams was first adapted for the stage by David Gardiner and Ralf Remshardt and performed at the University of Florida in 1996. An off-off-Broadway production of this stage version ran briefly at the New York Fringe Festival in 2001; it has also been performed in Beijing (2009).
Einstein's Dreams was an international bestseller and has been translated into thirty languages. It was runner up for the 1994 L. L. Winship/PEN New England Award. Einstein's Dreams was also the March 1998 selection for National Public Radio's "Talk of the Nation" Book Club. The novel has been used in numerous colleges and universities, in many cases for university-wide adoptions in "common-book" programs.
Discuss the Show
Stick around after the show! There will be a 10-minute talk-back after each performance with the performers.
Kari Goetz – Director
Jaime Giangrande-Holcom – Stage Manager
Ensemble
Patrick Bolger
Nic Carter
Katie Castonguay
Slake Counts
Tia Jemison
Greg Milton
Jessy Quinones
Nicole Jeannine Smith
Katrina Stevenson
Crew
David M. Jenkins – Sound Designer
Greg Newcomb – Poster Artist
Matthew Ray – Asst. Stage Manager
Brian M. Smallheer – Scenic and Lighting Designer
Katrina Stevenson – Choreographer / Costume Designer
I really enjoyed the performance tonight. You all did a great job, and Kari is a fantastic director! – Nicole Gonzalez
The cast's words and movements overlap and intertwine to the point that the play runs like precision clockwork. It's amazing that the cast goes through it all without missing a beat. They take on a staggering array of personas, different ages, different emotional states, all with great finesse. The play is non-objective in that it doesn't have defined characters per se, but it has plenty of time-related concepts to set your mind spinning. If you like Italo Calvino or Luis Borges or if you like to have your usual sensibilities stretched out a little, go to see this show. We don't get enough experimental theater in this area. Definitely see it for yourself. – Sally Bosco
Me and my sis loved Einstein's Dreams! 🙂 – Rhapsody Drehs
Great job, Kari, Katrina, and Jobsite cast! Everyone go see it! – Ralf Remshardt
Wow, Einstein's Dreams was amazing, innovative, fascinating theater. Thanks for taking chances and for introducing some great new actors. – Susan Oliver
A whimsical, beautiful exploration of time & existence masterfully performed! @jobsitetheater's Einstein's Dreams is amazing! – daidaloslost
If you get the chance, go see Einstein's Dreams next week… it. was. awesome. – kellyhickman9