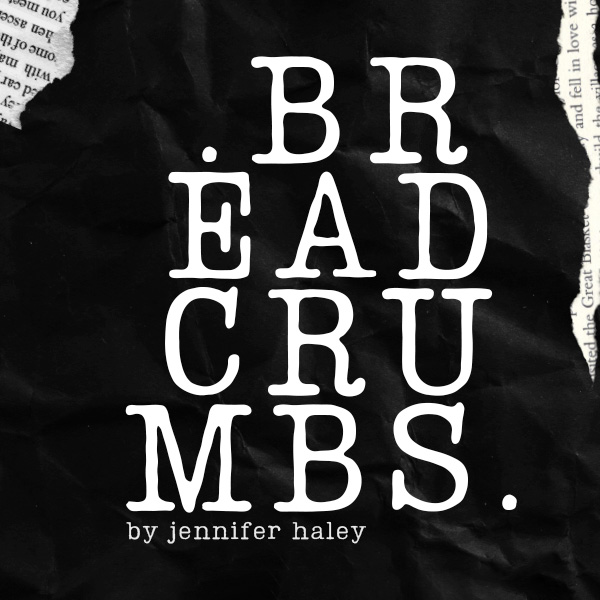 Breadcrumbs
by Jennifer Haley Directed by Alan Mohney, Jr. Stage Management by Dominique Yarbrough-Frederick
The Cast 
(in order of appearance)
Alida – Roxanne Fay
Beth/Mother –  Debbie Yones
Director's Notes
Our lives are touched by people in ways we don't necessarily see and in ways we don't want to see. We all come to a point in the life when, like it or not, we need the help of others. For many of us, myself included, they are the days we find hardest to face. Like it or not, we require human connection in all its glory and deceit. What happens when we are betrayed by one's own self, our own mind? What happens when we no longer see or understand what is real and what is a fairytale? How do we ensure that we are remembered when we ourselves can't remember? This is a very touching story of two women who need each other more than either wants to admit, two who are the two sides of the same coin: order, and chaos. The are both chasing after the same thing. They are searching for their purpose in the world before it's too late. One who reaches out to the world quietly and another who throws herself at the world, hoping anyone who will notice. This story is a very honest look at a disease that has made an impact, directly or indirectly, on nearly everyone in the world. How we react to the consequences of something we can't see, we can't touch tells us more about a person than any story could ever convey.
As a director my goal is always to work with good people on good material to tell a good story. If you are lucky like I am, you have the great fortune to have a pair of actors whose talent is immense and matched only by their work ethic, to tell a beautifully crafted story by Jennifer Haley that needs to be told. The issue at the center of this piece is a personal one for me and so many others. My hope is that in telling the story of Alida and Beth we treat dementia with compassion, honesty, and a desire for understanding of not the disease but for those we lose to it. If we can find some understanding, make some sense of it, perhaps we will find that the disease isn't the story, just another chapter in the story that never ends.
Who's Who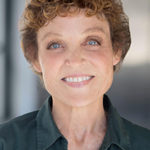 Roxanne Fay (Alida) is an actor, playwright and Artistic Director for Circle in The Water. As an actor, Roxanne has received recognition for her work with Jobsite Theater in Doubt, The Tempest, Twelfth Night, As You Like It, Much Ado About Nothing, and HIR. Other roles include Mary Tyrone in Long Day's Journey Into Night, Leni Riefenstahl in Leni, and Beatrice in The Effect Of Gamma Rays On Man-In- The-Moon Marigolds (Bridge Street Theatre, NY), Dr. Emma Brookner in The Normal Heart and Nurse Ratched in One Flew Over The Cuckoo's Nest (Freefall Theatre, FL). Roxanne is an Artistic Associate at Jobsite Theater. As playwright, Roxanne has been awarded fellowships by the Hosking House Trust in Stratford Upon Avon, the Hawthornden Writers' Fellowship in Scotland, and received the Creative Pinellas Individual Artist Fellowship Grant. Her film, Breton And The Muse: A Midnight In Paris, was a focal point of the Dali Museum's exhibition, presented in cooperation with Le Centre Pompidou (Paris). Roxanne is very pleased to be working with Alan and Debbie, with whom she has created shows for the Dali Museum including Fabrication and No Exit. Roxanne is a member of the 2022 Summer Intensive at Prague Shakespeare Company, Czech Republic.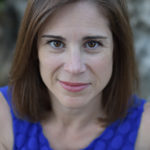 Debbie Yones (Beth/Mother) is a regional actor who was most recently seen in Off Central Players' inaugural show, Rasheeda Speaking. Other performances have included: Fabrication, an original work by her Breadcrumbs costar, Roxanne Fay; God Of Carnage and Same Time, Next Year both directed by Alan Mohney, Jr.; and Love, Loss And What I Wore. She has been honored to lend her voice to American Stage's '21st Century Voices: New Play Festival', and Tampa Rep's 'Conversation Starters'. Other favorites include Grey Umbrella, written and directed by Patrick Brafford, Parfumerie, Crimes Of The Heart, and Uncommon Women And Others. When not on stage, Debbie is the Executive Director of Voices of Hope for Aphasia, a nonprofit organization helping people with a language disorder due to stroke or brain injury live life to the fullest! Every day, she is inspired by their perseverance, and positive outlook. Her favorite roles in life are as partner to the wonderful Alan Mohney Jr and momma to our silly puppy, Josie! 4AT
Alan Mohney Jr (Director) studied Theatre at Greensboro College (N.C.) and has been working as a director, actor, and set designer in the Tampa Bay area for the past 16 years. Recent directing credits include, Kalamazoo, God of Carnage, Same Time Next Year, Much Ado About Nothing, Moonlight & Magnolias, Sylvia, The Philadelphia Story, Prisoner of Second Avenue, Dixie Swim Club and All in the Timing. Acting credits include: Fully Committed (Sam) for Early Bird Dinner Theater; Dinner With Friends (Tom) for Tampa Repertory Theatre; No Exit (Cradeau), Freudian Slip (DaVinci) Dream Child (Caterpillar / Hatter), Fabrication (The Surrealist Man) for Circle in the Water; James and the Giant Peach (Ladahlord) for ThinkTank Theatre; White Fang (Beauty Smith), Under Fire (Father Thomas/Regis), Assassins (Charles Guiteau) for FreeFall Theatre Company; and The Colony (The Doctor) for American Stage; as well as Parfumerie (George Horvath), Modigliani (Utrillo), and 1776 (Richard Henry Lee). 
Dominique Yarbrough-Frederick (Stage Management) is currently a student at Mississippi University for Women working towards their MFA in Theatre Education. They live a double life working with eyeballs during the day as an Ophthalmic Assistant, and a stage manager by night. Recent SM credits include Boeing, Boeing (Early Bird Dinner Theatre), Kalamazoo (EBDT), The Wild Party (Aeon Life), and Evita (Osceola Arts). Much love to Jonathan, and many thanks to Alan for being an amazing director to work with. 
Special Thanks
David Jenkins
Sylvette Fay
Matt Ray
Ward Smith
Piano Music
Infinite Stream
Presented by arrangement with Concord Theatricals on behalf of Samuel French, Inc.