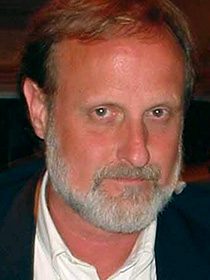 Keith Arsenault has served on staff of The Joffrey Ballet; Opera Company of Boston; Palm Beach Opera; Ballet Puertorriqueno, San Juan; Tokyo Ballet Group, Ballet de Cali, Moscow Classical Ballet and Nacional Ballet de Colombia. He served as General Manager / Production Coordinator of the long running, record setting San Francisco production of the Caryl Churchill's Cloud Nine, which ran for over 270 performances and was the only first class commercial production of the work that was not a clone of the Off Broadway Production. Caryl Churchill participated in the final two weeks of rehearsal.
As a director, he is remembered for his recreation of the Marc Blitzstein agitprop opera The Cradle Will Rock; having staged the only live recreation of the historic opening night as produced by Orson Welles and John Houseman. He has also directed his own musical adaptation of A Christmas Carol, as well as a number of theme park, corporate and touring productions. His recent bay area lighting and scenic design work has been seen with the The Gorilla Theatre, Stageworks and American Stage Company, and he is the recipient of the Creative Loafing Best of the Bay award in both Lighting and Scenic Design. Mr. Arsenault is also the Resident Lighting Designer for The St. Petersburg Opera, having designed thirty productions including currently, Into The Woods.
As a theatre consultant, he has worked on construction projects in North America, South America and Asia. He is a regular participant in NATEAC, the North American Theatre Engineering and Architecture Conference. Mr. Arsenault holds degrees in Arts Management and Music and has taught Stage Management and Lighting Design on the university level. In 2015 and 2016, he stage managed the International Ballet Galas for Youth America Grand Prix at New York City's Lincoln Center for the Performing Arts' D H Koch Theatre.