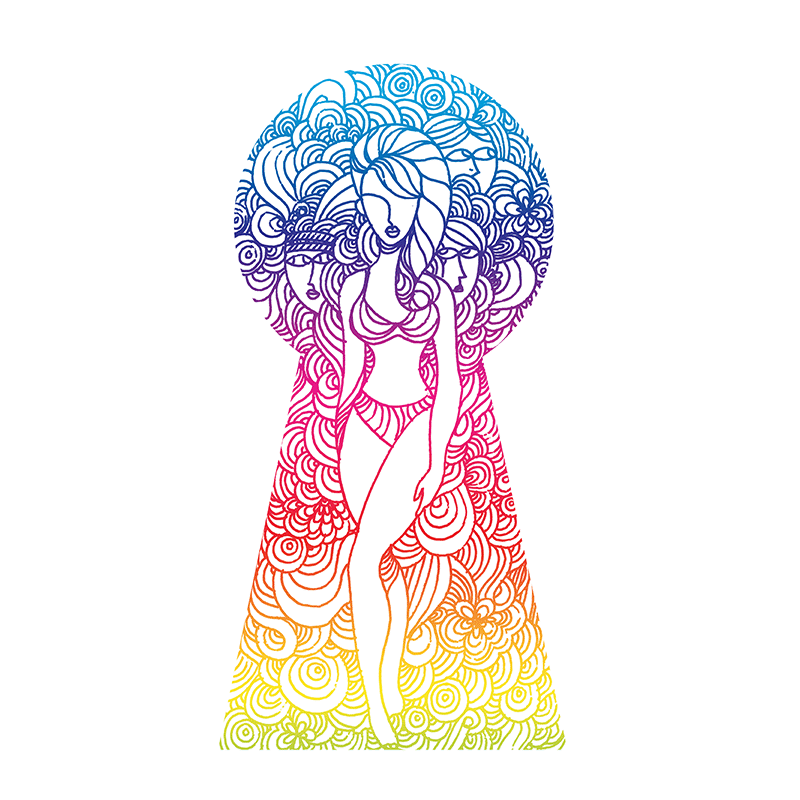 By Joe Orton
Directed by Katrina Stevenson
Extended! Jan. 7 – 29, 2010
Thu. – Sat. 8pm, Sun. 4pm
Tickets: $24.50
Shimberg Playhouse, Straz Center for the Performing Arts
Creative Loafing Best of the Bay
A swingin' 60's British sex farce
When high-strung psychiatrist Dr. Prentice tries to seduce an innocent secretary on her first job interview, his botched efforts leads to comic bedlam involving his nymphomaniac wife, a randy bellhop, a befuddled police officer, an insane asylum inspector and ultimately, the formidable manhood of Sir Winston Churchill.
It is as outrageous as it is entertaining, and its unrestrained depiction of a world gone mad displays Orton's talent at its subversive best. Wild, risqué, and ferociously playful, Orton's uproarious farce is one of the seminal works of modern comedy.
The premiere of What the Butler Saw, Joe Orton's final (and arguably finest) play, produced almost two years after his death at the hands of his lover, sent shockwaves through London audiences, who were scandalized by its lewd humor and madcap energy, but who still could not deny his work anything other than drop-dead funny.
Intended for mature audiences, What the Butler Saw features rampant cross-dressing, undressing, scathing commentary on psychiatry, marriage, sexuality and government, but no actual butler. The title refers to a coin-operated machine that was used to display pornography.
Katrina Stevenson – Director
Xylina Golding – Stage Manager
Cast
Katie Castonguay – Geraldine Barclay
David M. Jenkins – Dr. Prentice
Caroline Jett – Mrs. Prentice
Michael C. McGreevy – Sgt. Match
Dayton Sinkia – Nicholas Beckett
Ward Smith – Dr. Rance
Crew
David M. Jenkins – Sound Designer
Greg Newcomb – Graphic Designer
Brian M. Smallheer – Scenic and Lighting Designer
Katrina Stevenson – Costumer Designer
Very funny and most definitely very British. A very clever script. – David Hood
Great show last night indeed. Thanks again Jobsite! – Luis M. Perez
Great show, Y'all. "Tragedy is easy, …" Keep up the good work! – William Lloyd Pearson
My wife and I saw the show with 12 friends Friday night and it was a blast. The cast was amazing (especially Ward Smith!) and the venue was perfect. We will definitely support future Jobsite Theater productions. Keep great shows like this coming. – Cory Neupauer
The word on the street is right, your show ROCKS!!!Great job. That is an awesomely funny show! – Scott Short
Reeeeeally funny stuff!! – Gerald Outlaw
The play was hysterical. What a great night, all TWENTY of us!! We can't wait til your next play. – Tammy P
You guys are INSANE! Loved the show last night, I've really glad I got a chance to see it. Can't wait for "BOOM!" – Josh Hamel
Fantastic show tonight!!!! – Kris Sizemore
I had never read or seen WTBS before. It was outstanding. Farce is so demanding and you all excelled. The direction was terrific. I thought Brian's set one of his best. – Nancy Cole
What the Butler Saw is a hilarious raunchy romp thru 60s era sexuality, mistaken identity & madness. Go @jobsitetheater!. – Rene_Sanchez
Thoroughly enjoyed What the Butler Saw last night. Well worth braving the freezing temperatures to see it. It was absolutely fabulous! Totally hilarious. Everyone was great in the show, and Caroline Jett stole every scene she was in. Of course the set was amazing, great job bro. The only disappointment was they… ran out of hot chocolate at intermission. Loved it! – Kim Smallheer
Jobsite's What the Butler Saw is absolutely fantastic. I laughed so hard that a trip to the restroom was required before act 2. Go see this show people – Spencer Meyers
Amazing!!! Really funny and a total blast!! I'm going again!! – Prentice Gerald Outlaw
Saw the play last night and really enjoyed it -an awesome job, congrats! – Gayle M
The show was outstanding! – Christine F
Great cast! We really enjoyed the show and I recommend it highly to anyone- absolutely wonderful. – Sandy S.
The entire cast was fantastic. I laughed until I cried. Thank you for such a wonderful time!! I was crying!!! I laughed so hard and I was trying to stifle it so I wouldn't miss the next line. It was really, really good! – Peggy Walker Ehrhart
Wasn't it awesome? My brother said he laughed till his stomach hurt! – Debra Miller