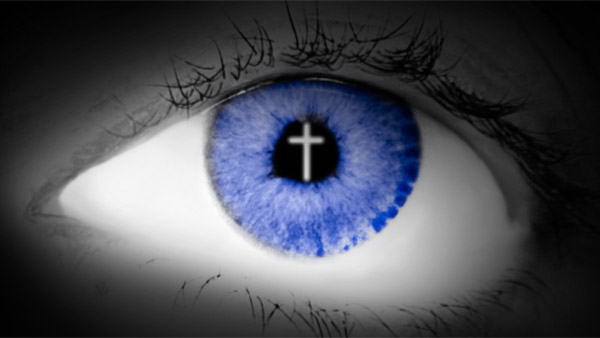 Written and performed by Roxanne Fay
Nov. 16–17, 2014
Sun. 6pm, Mon. 7pm
Tickets: $20; $15 for students and senior citizens; FREE for Jobsite season ticket holders.
All tickets will be sold only at the door.
Shimberg Playhouse, Straz Center for the Performing Arts
2014 Creative Loafing Best of the Bay Actress (Critic's Pick and Reader's Poll) Roxanne Fay brings her one-person show Upon This Rock to the Shimberg Playhouse.
Who was Mary Magdalene? She is depicted in the Gospels as the only person, the only one of Christ's followers who was present for his death, his interment, the rock being rolled away, the resurrection – the only one who saw all those things.
The Magdalene of The Da Vinci Code is intriguing, but ultimately defines her as somebody's wife. Who was Mary Magdalene? Was she the fallen woman saved from public stoning? The repentant sinner who anointed Jesus' feet at the table of the rich man?  Who were her family? Where did she come from? What was her position in the family of Jesus' followers?
Upon This Rock is a first person narrative of the life of Mary Magdalene and her journey as a follower of the man called Jesus of Nazareth (derived from Fay's novel of the same name).
We meet Magdalene in the last moments of her existence, speaking from a cave in southern France (where many of the cults of Mary Magdalene believe she ended up after being set adrift in a rudderless boat). The play travels well outside the boundaries of a simple sketch of the woman offered in the Nicean gospels of the New Testament and introduces a woman of substance. Here, she tells the story of her journey, from meeting the man Jesus to conflicts with the apostle Peter to her final ministry in France and her own transfiguration.
Written and performed by award winning actor, Roxanne Fay Upon This Rock strives to make flesh the woman who is called "The Apostle of the Apostles" – Mary, the Magdalene.
About Roxanne Fay
Roxanne Fay is a founding artistic director for Blue Scarf Collective, a writers' and artists' collaborative in the Tampa Bay area (in partnership with Aleshea Harris and Heather L. Jones.) She is the former Producing Artistic Director for the Oak Park Festival Theatre in suburban Chicago, specializing in Shakespeare, where her adaptations of Othello and Romeo & Juliet toured area schools. After thirteen years in the Chicago theatre community, Roxanne moved to Hawaii, where she appeared at the Hawaii Shakespeare Festival, Diamond Head Theatre, Manoa Valley Theatre and in episodes of Lost for ABC Television.
Roxanne relocated to Tampa Bay in 2009, playing Dolores in freeFall Theatre's inaugural production, The Wild Party. She was nominated for best actress recognition by Broadway World for her portrayal of Titania in freeFall Theatre's A Midsummer Night's Dream (2011). In the 2010 season, Roxanne portrayed Terry in the highly acclaimed Side Man for the Banyan Theatre, Sarasota, for which she was named Best Actress by the staff at Creative Loafing/Best of the Suncoast. Her work, Aftermath, was part of Blue Scarf Collective's Triage: The Mortality Plays in the 2009–10 season. Roxanne's play, Ugly, was produced twice in Chicago, and her newest work, Paradise Whiskey, was part of Blue Scarf Collective's most recent show, Home [Sweet Home]. Roxanne regularly portrays Gala in My Unspeakable Confessions: Gala Dali Declines To Explain Herself, originally created for the new Dali Museum and written by Heather L. Jones. www.roxannefay.com