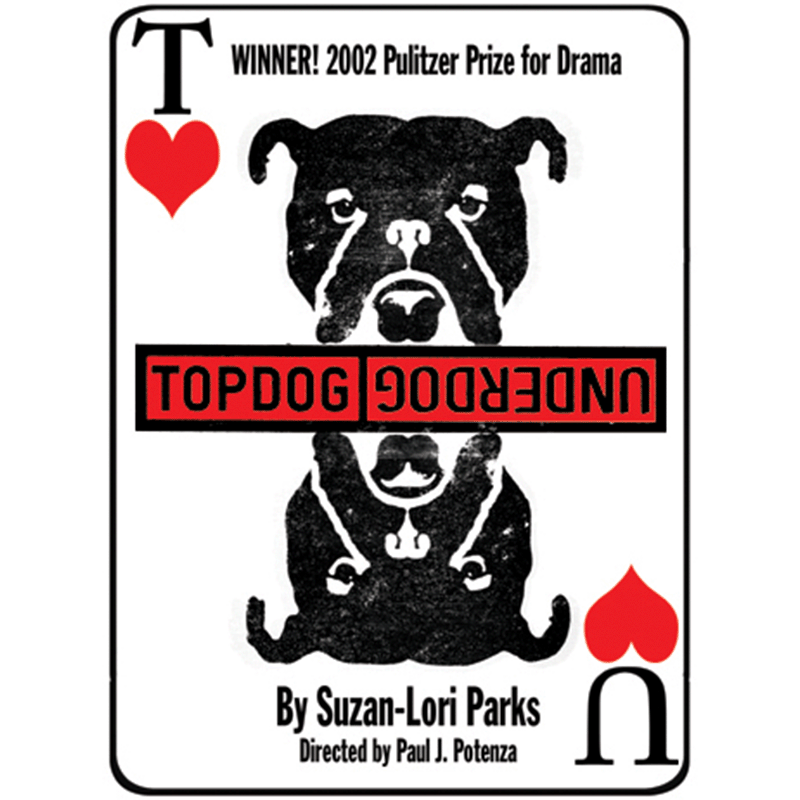 By Suzan-Lori Parks
Directed by Paul J. Potenza
Jan. 26 – Feb. 12, 2006
Thu. – Sat. 8pm, Sun. 4pm
Tickets: $16.50 – $21.50
Shimberg Playhouse, Straz Center for the Performing Arts
Topdog/Underdog tells the story of two brothers, Lincoln and Booth, who, abandoned by their parents, have had to depend upon each other for survival since they were teenagers. Now in their 30s, the brothers struggle to make a new life, one that will lead them out of poverty. Lincoln, a master of the con game three-card monte, has abandoned a life of crime for a more respectable job impersonating Abraham Lincoln at an arcade. Booth, on the other hand, earns his living as a petty thief, one who wishes to emulate his older brother's success by learning how to "throw the cards."
Throughout the play, the brothers compete against each other, vying for control. At any given moment, one may wield power over the other, only to relinquish it in the next. Hence, Topdog/Underdog reveals a topsy-turvy world in which Lincoln and Booth live, a chaotic world that is as dangerous as it is illusory.
Topdog/Underdog premiered starring Jeffrey Wright and Don Cheadle, then moved to Broadway starring Wright and Mos Def – both casts directed by the legendary George C. Wolfe. It then went on to earn Suzan-Lori Parks the 2002 Pulitzer Prize for Drama – the first ever awarded to an African-American woman.
Suzan-Lori Parks is a playwright who challenges notions of the historical construction and context of the African-American experience. She deftly reflects and refracts social imagery in American and African-American culture and history. Her work reveals the role that drama plays in shaping and propagating assumptions about race and culture. She places emotionally engaging characters in symbolic or allegorical situations, mixing humor with tragedy.
Paul J. Potenza – Director
Erica Porch – Stage Manager
Cast
Derek Lance Jefferson – Booth
"ranney" – Lincoln
Crew
John Lott – Light Designer
Brian M. Smallheer – Set Designer