Written and performed by "ranney"
Directed, written and performed by "ranney"
Aug. 5 – 7, 2011
Fri. – Sat. 11 pm, Sun. 7 pm
Tickets: $5 at the door; FREE for Jobsite season ticket holders.
Shimberg Playhouse, Straz Center for the Performing Arts
A side-splitting shaman known as the Illuminatus of Comedy and Mr. FunnyBlackman – he is "ranney." Come bear witness to his latest one man jam, the long awaited comedy event: The Chicken or the Egg.
"Impeccable; he's a master of rhythms, of energy, of vocal dexterity, all artfully employed to compelling effect," says Steve Bennett of The United Kingdom's Comedy Chortle. "The way he uses language is unmatched…he passionately sets out his own world view, simultaneously apocalyptic and uplifting. It's complex, dizzying and cathartic, a universal theory attempting to make sense of all that's going on in the world."
The Chicken or the Egg is "ranney" at his best, a philosophical journey with surrealism, characters and musicality. "ranney" has moved beyond the run-of-the-mill obsession with provocation that pervades the world of comedy. Truly thinking for himself, he leads by example for his audience. The Chicken or the Egg humorously builds a better world through expansion of consciousness. Life and death, parties and politics, sex and religion, nature and television, family and culture, the cosmos and the toilet, all collide as trivial thoughts, clichés, and funny observations are transformed into a revival, a birth ritual, and rent party rolled into one.
Warning
Contains xplicit language and adult themes.
About ranney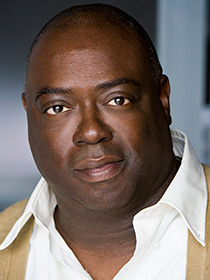 "ranney" has headlined internationally from Dublin's Comedy Cellar and London's The Comedy Store to New York's The Apollo; has featured locally at Coconuts, Side Splitters, and The Improv. He was a member of the 2002 Edinburgh Fringe award-winning quintet that performed the smash hit The Bomb-itty of Errors at London's West End (this was the cast and production that began in St. Petersburg). With his provocative show Cufflinks and Jolly Ranchers for Dummies, "ranney" hit the international comedy scene at the 2006 Edinburgh Festival Fringe, where he had memorable appearances at late night venues and an electric performance at Talk of the Fest hosted by comedy icon Paul Provenza of Showtime's The Green Room. A nominee for Best International Poet by London's Farrago Poetry Group, "ranney" has been named Best Actor and nominated for Best Comedian by Tampa Bay's Creative Loafing. He has mounted six one-man shows in the last decade and he is a co-founding member of The Unusual Suspects of Comedy: the Fearless Foursome, the stand-up comedy quartet that has ignited the Orlando comedy scene in the last year. "ranney" has been the stand-up comedy instructor for Patel Conservatory since its inception in 2004.
"I love making audiences laugh. That's the whole point of this walk. It just seems that so many clubs have become joke-a-thons with no thought-provoking residue, no lingering characteristics – this hinders audiences' ability to distinguish one comedian from another. I can't go that way. I have to give people a piece of me and share my teaspoon of wisdom for this to make sense. The laughter is a given." – "ranney"
Check out ranney's website.