Board of Directors – Member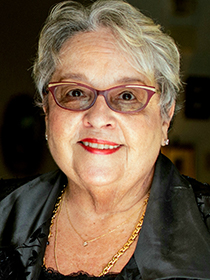 Elissa O. Getto is the founder of G2 Consultants with over 25 years' experience in the management of performing arts centers and the creation of operational proformas, feasibility studies, and master plans for communities, as well as for new and existing facilities.
Elissa was Executive Director of the Stamford Center for the Arts (SCA), the owner and manager of the 1600-seat Palace Theatre and 750-seat Rich Forum in Stamford, Connecticut. While there, she developed the business plan to reorganize the corporation after the SCA filed for bankruptcy.
Elissa was formerly the General Manager of Theatre Projects Consultants (TPC) in the South Norwalk, Connecticut office.  In addition to having been a consultant, Ms. Getto served as President of the Cincinnati Arts Association managing Music Hall and the Aronoff Center, President and CEO of the Wolf Trap Foundation for the Performing Arts, and CEO of Ruth Eckerd Hall.
Elissa graduated from the Baldwin School and received an AB degree from Smith College and a Masters Degree in Education from Tufts University. She is also a member of the Board of Trustees of the Baldwin School and President of the Board of the New Haven Center for Performing Arts.
With Tampa Bay her permanent home once again, she is committed to supporting the arts and entertainment in the region, in particular focusing on Jobsite, with its strong legacy in contributing to the arts and culture scene in Tampa Bay and its potential for the future.