LOL: An evening with Mr. FunnyBlackman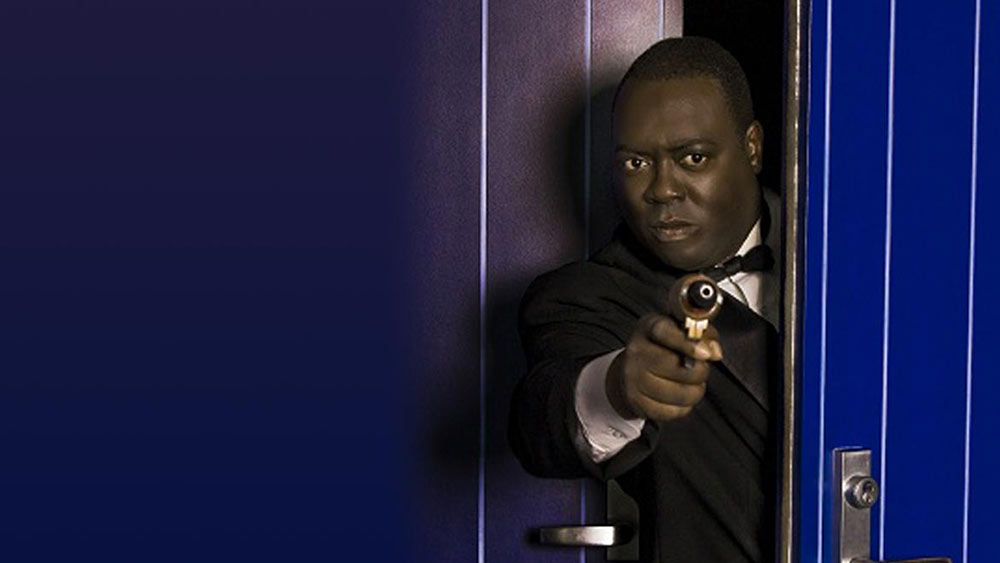 LOL: An evening with Mr. FunnyBlackman
Aug. 22 – 30, 2008
Fri. – Sat. 10:30 pm
Tickets: $5 at the door; FREE for Jobsite season ticket holders.
Shimberg Playhouse, Straz Center for the Performing Arts
ROTFL and join the debate: Is "ranney" the coolest nerd or the nerdiest cool dude in the world of comedy? The only way to know is to come and LOL. Watch Tampa Bay legend and international stand-up comedian "ranney" develop fresh and unique material for his next one man show and debut dvd, The Chicken or The Egg.
"Impeccable; he's a master of rhythms, of energy, of vocal dexterity, all artfully employed to compelling effect," says Steve Bennett of The United Kingdom's Comedy Chortle, "The way he uses language is unmatched… he passionately sets out his own world view, simultaneously apocalyptic and uplifting. It's complex, dizzying and cathartic a universal theory attempting to make sense of all that's going on in the world."
Known also as The Iluminatus of Comedy and Mr. FunnyBlackMan, "ranney" has headlined internationally from Dublin's Comedy Cellar, London's The Comedy Store to New York's The Apollo; has featured locally at Coconuts, Side Splitters, and The Improv.
"ranney" was a member of the 2002 Edinburgh Fringe award-winning quintet that performed the smash hit The Bomb-itty of Errors at London's West End. This was the cast and production that began in St. Petersburg. He sealed his advance into the international stand-up comedy scene at the 2006 Ed-Fringe with his hard-hitting, provocative show Cufflinks and Jolly Ranchers For Dummies.
The Illuminatus of Comedy set the tone for his next phase in stand-up with very memorable appearances at late night venues and his electric performance at Talk of the Fest hosted by comedy icon Paul Provenza.
"ranney" has moved beyond the run-of-the-mill obsession with provocation that pervades the world of comedy. Come laugh out loud as "ranney's" transcendental humor builds a better world through the expansion of consciousness. Trivial thoughts, cliches, and funny observations are transformed into a revival, a birth ritual, and rent party all rolled into one. Bay area performances are rare; catch "ranney" while you can.
"ranney" was a nominee for Best International Poet by London's Farrago Poetry Group. He has been named Best Actor and nominated for Best Comedian by Tampa Bay's Creative Loafing. "ranney" was last seen as Eli in the American Stage Production of August Wilson's Gem of The Ocean. "ranney" has mounted eight one-man shows in the last decade.
Revealing and innovative, "ranney" has taken the baton from Prometheus and is now setting men on fire. So WTF? OMG, come LOL with "ranney"