Book and Lyrics by Katie Berger
Music by Katie Berger and Alan Blake Conley
Directed by Sean Ryan Paris
Sep. 27 – 29, 2015
Sun. – Tue. 8pm
$10 at the door | Free for Jobsite Rock Stars and Season Ticket holders.
Shimberg Playhouse, Straz Center for the Performing Arts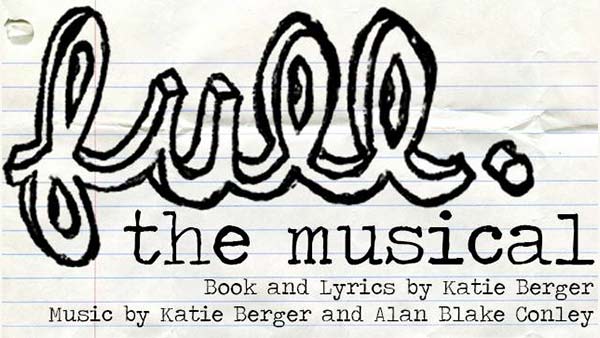 How does a person find herself again when she's lost everything? In this original musical, we explore the pursuit of a thriving life in spite of the daily demons that make us feel insubstantial and powerless.
How do we continue to fight?
Whose voice do we listen to?
Which one is our own?
FULL isn't a musical about eating disorders. It's a musical about finding yourself and being the hero of your own story.
Sean Ryan Paris – Director
Alan Blake Conley – Musical Director
Nick Hoop – Stage Manager
Cast
Hannah Benitez – Emily
Katie Berger – Harper
Alison Burns – Mother
Cameron Kubly – Sam
Patrick Ryan Sullivan – Father
Crew
Ryan Finzelber – Technical Head