By Paula Vogel
Directed by Karla Hartley
Sep. 24 – Oct. 11, 2009
Thu. – Sat. 8pm, Sun. 4pm
Tickets: $24.50
Shimberg Playhouse, Straz Center for the Performing Arts
Anna, Ruth and Peter await the arrival of their newborn child, but first they must rid the crowded apartment of their three imaginary children. Hilariously startling and brilliantly funny, Paula Vogel (The Mineola Twins, How I Learned to Drive) redefines the meaning of family and completely blurs the lines between illusion and reality, power and subjection, friendship and love, female and male.
In order to move forward in their newly-found adult responsibilities as parents-to-be, Ruth and Anna (a lesbian couple) and Peter (the live-in gay father of their unborn child) struggle with killing off the imaginary children who are dominating their lives. There's Henri, the little impish French boy from the movie The Red Balloon; Cecil, the nine-year old child genius; and Orphan, the feral wild-child raised by dogs at the Port Authority. When the children begin to clash with one another and the adults, all bets are off. And Baby Makes Seven transcends the GLBT subject matter to raise a more universal question that's extremely relevant in today's me-first, ultra-technological society – at what point do we put away childish things and accept responsibility for our lives and our relationships? The results are a laugh-laden and poignant piece of theater that borrows plot points and dialogue from a hodgepodge of literary and cinematic sources, including Shakespeare, Peter Pan and The Exorcist that's sure to provoke discussion and furrow the brows of more literal-minded observers. Is the excessive role-playing merely pet games or genuine psychotic breaks? What's the real relationship between Peter, Anna and Ruth? Will the imaginary children be exorcised, or will they find a way to stay?
Warning
And Baby Makes Seven contains adult language and subject matter and is intended for mature audiences only.
Scott Cooper is happy to be returning to Jobsite Theater as the set designer for And Baby Makes Seven. At TBPAC, he last designed Jewtopia,
Read More »
Jobsite opens our 11th season in a month with the hilarious and touching non-traditional family comedy-drama, And Baby Makes Seven, penned by Pulitzer Prize winner
Read More »
Blog Us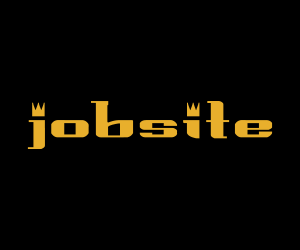 Want to add a groovy graphic like this to your blog or website?
Jobsite provides a variety of cool banners that you can put on your website. AND they update automatically. So just drop it in once, and when we're ready for our next show, we'll update the graphic, and it'll automatically update on your site too!