An Evening Out with Mr. FunnyBlackMan
An Evening Out with Mr. FunnyBlackMan
Written and performed by "ranney"
Directed by Chris Rutherford
Aug. 2 – 3, 2013
Fri. – Sat. 11 pm
Tickets: $5 at the door;
FREE for Jobsite season ticket holders.
Shimberg Playhouse, Straz Center for the Performing Arts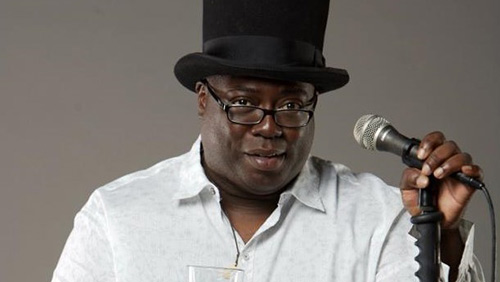 Late night with "ranney": An Evening Out with Mr. FunnyBlackMan is an evening of comedy about unanswerable questions, tooth aches, smelly old people, evolution, abuse, Kenny Rogers, the implausibility of politics, transcendental sex, sweet doggies, the electric slide, abortion, time travel, how "ranney"s father invented hip-hop, post-apocalyptic living, the birth of Christ, why people laugh, random thoughts, how to know if you're dying, PBS fundraisers, the birth of Satan, the American drug epidemic, intimate farts, Superman's true weakness, why we love fortune cookies, crack ho nostalgia, running for president, dream apps, the hatred of children, and more.
"Impeccable; he's a master of rhythms, of energy, of vocal dexterity, all artfully employed to compelling effect," says Steve Bennett of The United Kingdom's Comedy Chortle. "The way he uses language is unmatched…he passionately sets out his own world view, simultaneously apocalyptic and uplifting. It's complex, dizzying and cathartic, a universal theory attempting to make sense of all that's going on in the world."
"ranney"'s diverse and piercing material solidifies his comedic shamanism. He is a severe observational comedian with illuminating storytelling. Truly thinking for himself, he leads by example for his audience. Top and bottom line: he is just plain funny.
About ranney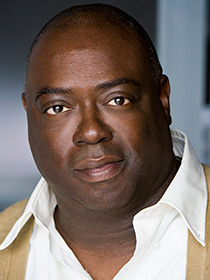 "ranney" has headlined internationally from Dublin's Comedy Cellar and London's The Comedy Store to New York's The Apollo; has featured locally at Coconuts, Side Splitters, and The Improv. He was a member of the 2002 Edinburgh Fringe award-winning quintet that performed the smash hit The Bomb-itty of Errors at London's West End in 2003. With his provocative show Cufflinks and Jolly Ranchers for Dummies, "ranney" hit the international comedy scene at the 2006 Edinburgh Festival Fringe, where he had memorable appearances at late night venues and an electric performance at Talk of the Fest, hosted by comedy icon Paul Provenza of Showtime's The Green Room. A nominee for Best International Poet by London's Farrago Poetry Group, "ranney" has been named Best Actor and nominated for Best Comedian by Tampa Bay's Creative Loafing. "ranney" has mounted seven one-man shows in the last decade. "ranney" is the is the resident stand-up comedy instructor at Patel Consevertory, the educational institute at the world class David A. Straz Center of the Performing Arts in Tampa and the founding producer of Stand-up Here: A Night of Comedy at the Straz.
"I love making audiences laugh. That's the whole point of this walk. It just seems that so many clubs have become joke-a-thons with no thought-provoking residue, no lingering characteristics – this hinders audiences' ability to distinguish one comedian from another. I can't go that way. I have to give people a piece of me and share my teaspoon of wisdom for this to make sense. The laughter is a given." – "ranney"