The Smuggler: A Thriller In Verse
By Ronán Noone
Aug. 14–25, 2024
Shimberg Playhouse, Straz Center
Irish immigrant Tim Finnegan wants to be a writer in America but struggles to find his path. That all changes when a stranger arrives with a plan to make people "disappear and reappear." In this mischievous, one-man, rhyming-verse dark comedy, Tim learns the price he must pay to become an American. Step into his secret speakeasy (with a real working bar!) to hear a twisty story with unsavory characters and shady shenanigans.
Regional audiences may recall Davies' highly acclaimed run of this show in Sarasota at Urbanite Theatre. Tampa Bay area audiences can look forward to a slightly different ending, fresh from the playwright!
About the Writers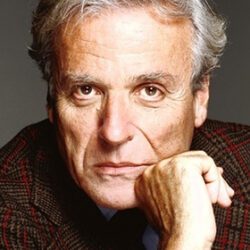 William Goldman (
Playwright,
 1931 – 2018) was one of the most influential and successful writers of his generation. Film credits include 
Masquerade
, 
Harper
, 
Butch Cassidy and the Sundance Kid
, 
The Stepford Wives
,
All the President's Men
,
The Princess Bride
 (based on his novel of the same name), 
Last Action Hero
,
The General's Daughter
,
Marathon Man
 (based on his novel of the same name) and many, many others. He co-wrote two plays with brother James Goldman: 
Blood, Sweat, and Stanley Poole
 and 
A Family Affair
. As a novelist, Goldman has penned several American classics including but not limited to 
Soldier in the Rain
(1960), 
Father's Day
 (1971), 
Magic 
(1976), 
The Color of Light
 (1984) and 
The Silent Gondoliers
 (1984). He has also written many articles for acclaimed publications on the topic of screenwriting and several non-fiction books, including 
The Season: A Candid Look at Broadway
 (1969) and 
Adventures in the Screentrade: A Personal View of Hollywood and Screenwriting 
(1983). Awards include Academy Award, Writers Guild Award and British Academy Award, for 
Butch Cassidy and the Sundance Kid
, 1969; Academy Award and Writers Guild Award, for 
All the President's Men
, 1976. Education: Oberlin College, Ohio, B.A. 1952; Columbia University, New York, M.A. 1956.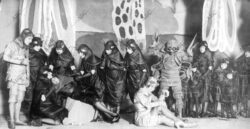 Learn more about job opportunities with Jobsite for our 25th season!
Read More »
Blog Us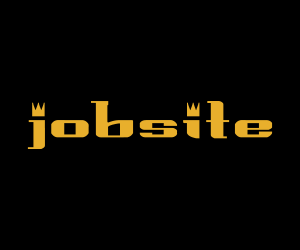 Want to add a groovy graphic like this to your blog or website?
Jobsite provides a variety of cool banners that you can put on your website. AND they update automatically. So just drop it in once, and when we're ready for our next show, we'll update the graphic, and it'll automatically update on your site too!