Board of Directors – Member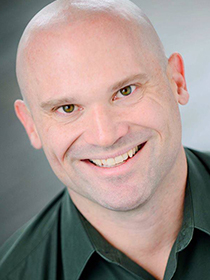 Bradley Speck, a native of Cleveland, holds a B.A. in Theater and Dance from Ohio University. Before turning his hobby and passion for restoring older homes into a second career as a realtor, Bradley enjoyed an extensive career in the arts as a professional dancer, actor, choreographer, and designer.   He has the distinction of being licensed in both the states of Florida and Arizona.  Throughout his real estate career, he has won many service and sales awards including, Excellence in Social Media marketing from Top Agent Magazine and he is a five-time Five Star Sales Professional award winner (say that 3 times fast!). Bradley believes in giving back to the community and holds numerous awards for his volunteer work and for serving on multiple non-profit boards in the arts and public health.
His media credits include being a regular featured panelist for "Real Estate Matters" on AM1200, a special guest on ABC-15's Sonoran Living, and an unprecedented starring role in four different episodes of the hit HGTV show, House Hunters.