Job-side Productions, Readings and Auditions
Job-side Production
Hold on to your seats and prepare for laughter! Ghost Light Theatre Tampa teaming up with Jobsite Theater for another co-proudction: April Bender's Inappropriately Funny Moments: Part Deuce. Two nights only: May 9-10, at the Shimberg.
Job-side Staged Reading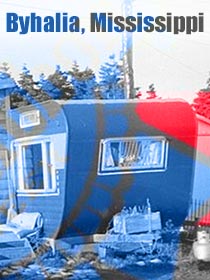 Lori Shannon is bringing back staged readings to Jobsite. The first in the new series will be a story of love, error, forgiveness, class and race: Byhalia, Mississippi, by Evan Linder: Mon. Jul 18.
Auditions
Speaking of Byhalia, Mississipi, the reading needs a redneck, or at least someone who can play one. Specifically, a late-twenties male. If you're interested, contact Lori Shannon and put "Byhalia" in the subject line.
Also, we are also looking for actors and directors who wish to work with the staged reading series. If you're interested, contact Lori Shannon and put "staged reading" in the subject line.
More Auditions Info
Script Submissions
We are also seeking script submissions for our staged reading series. All scripts should be five characters or less and 120 pages or fewer. One person shows will be considered, but no musicals.
Submissions will be accepted through Jun. 15, 2016.
Submit scripts to:
Jobsite Theater
c/o Staged Readings
P.O. Box 7975
Tampa, Fl. 33673
More Script Submission Info
Share: