El Maleficio De La Mariposa
A spectacle based on the unfinished work by Federico Garcia Lorca
May 15 – June 9, 2024
Shimberg Playhouse, Straz Center
Building on the inventive work of both Shockheaded Peter  and ALICE, Jobsite again brings our friends from all fields together to fuse live music, visual art, puppetry, aerial and circus arts, and plenty of good ol' fashioned theater magic in an evening audiences won't soon forget.
This dark comic fable takes place in a garden where a community of different insects is disrupted by the appearance of an injured butterfly.
El Maleficio de la Mariposa  (English translation: The Butterfly's Evil Spell) was the first play written by 20th century Spanish poet and dramatist Federico Garcia Lorca, however the script was lost and only later found incomplete – missing several pages and the ending. Now in the public domain, Jobsite intends on adapting this work in our unique style to create an event for audiences of all ages and both speakers of English and Spanish.
About the Writers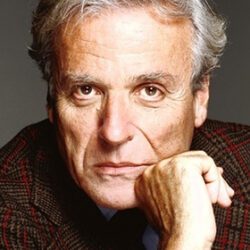 William Goldman (
Playwright,
 1931 – 2018) was one of the most influential and successful writers of his generation. Film credits include 
Masquerade
, 
Harper
, 
Butch Cassidy and the Sundance Kid
, 
The Stepford Wives
,
All the President's Men
,
The Princess Bride
 (based on his novel of the same name), 
Last Action Hero
,
The General's Daughter
,
Marathon Man
 (based on his novel of the same name) and many, many others. He co-wrote two plays with brother James Goldman: 
Blood, Sweat, and Stanley Poole
 and 
A Family Affair
. As a novelist, Goldman has penned several American classics including but not limited to 
Soldier in the Rain
(1960), 
Father's Day
 (1971), 
Magic 
(1976), 
The Color of Light
 (1984) and 
The Silent Gondoliers
 (1984). He has also written many articles for acclaimed publications on the topic of screenwriting and several non-fiction books, including 
The Season: A Candid Look at Broadway
 (1969) and 
Adventures in the Screentrade: A Personal View of Hollywood and Screenwriting 
(1983). Awards include Academy Award, Writers Guild Award and British Academy Award, for 
Butch Cassidy and the Sundance Kid
, 1969; Academy Award and Writers Guild Award, for 
All the President's Men
, 1976. Education: Oberlin College, Ohio, B.A. 1952; Columbia University, New York, M.A. 1956.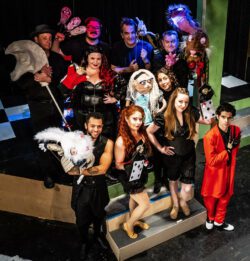 We've created a showcase where you can one-step shop for your peeks at Jobsite's ALICE! Keep up with the process, get BTS looks and more!
Read More »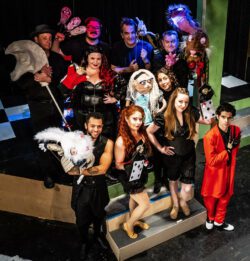 Stage Photography of Tampa showed up over the weekend to give you some first looks into what the show is shaping up to be! See you soon?
Read More »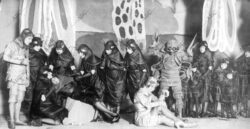 Learn more about job opportunities with Jobsite for our 25th season!
Read More »
David M. Jenkins – Director
Cast
Giles Davies
Paul J. Potenza
Blog Us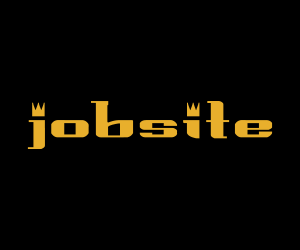 Want to add a groovy graphic like this to your blog or website?
Jobsite provides a variety of cool banners that you can put on your website. AND they update automatically. So just drop it in once, and when we're ready for our next show, we'll update the graphic, and it'll automatically update on your site too!