By Virginia Woolf
Adapted by Sarah Ruhl
Directed by Giles Davies
Mar. 6 – 29, 2015
Thu. – Sat. 8pm, Sun. 4pm
Tickets: $28
Preview Performances: Mar. 4–5 | Wed. – Thr. 8pm | Tickets: $14
Shimberg Playhouse, Straz Center for the Performing Arts
skillfully staged ... Under Giles Davies' disciplined direction, the play maintains a sure-footed motion.... Besides carrying the action as Orlando, Stevenson designed the costumes that elegantly trace a progression through 300 years of fashionable silhouettes. Emily Belvo, Nicole Jeannine Smith and Jonelle M. Meyer ably balance multiple roles throughout the two acts, portraying characters ranging from a lusty archduchess to a Russian princess to Orlando's handsome husband. – Tampa Tribune
This production is dedicated to the memory of Rachel Anne Lisi.
Jobsite Theater proudly offers the southeastern United States premiere of Pulitzer and Tony Award nominated playwright and MacArthur "Genius" Fellowship recipient Sarah Ruhl's adaptation of Virginia Woolf's Orlando.
One of American theater's most exciting young playwrights, Sarah Ruhl adapts Virginia Woolf's quasi-autobiographical gender-bending novel about sex, love, and history into a joyous, dreamy piece of theater that toys with identity, time and space.
Often called the longest love letter in literary history, Virginia Woolf's Orlando tells the story of an English nobleman and favorite of the Queen who lives for hundreds of years before falling asleep and waking up as a woman. In her new body, Orlando sets to the task of adapting to the strict gender roles of English society. Complicating Orlando's new life is one fantastical problem: she is destined to live for hundreds more years. She survives the 19th and 20th centuries grappling with what it means to live fully in the present, in our own skin, and in our own time.
Jobsite has previously staged Ruhl's Dead Man's Cell Phone. Virginia Woolf's Orlando displays Jobsite's ongoing commitment to contemporary translations, approaches, and adaptations of classic works. The company has previously undertaken staged literature as varied in style and substance as The Hound of the Baskervilles, Fahrenheit 451 and Einstein's Dreams.
Virginia Woolf's Orlando is under the direction of Giles Davies, whom Jobsite audiences should be very familiar with as an actor from his roles in Twelfth Night, The Hound of the Baskervilles, Macbeth, Fahrenheit 451 and Quills. This is his first mainstage production as director for the company, having previously directed the stunning side-project 4.48 Psychosis, the Best of the Bay award winning production also named one of the Top 9 performances of 2013.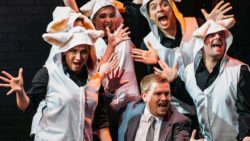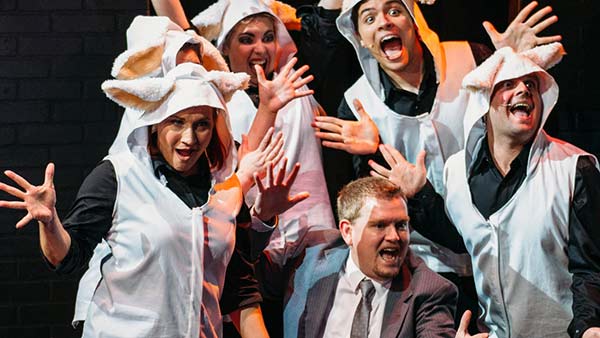 We're honored to be nominated for loads of nice things, and you can vote for us!
Read More »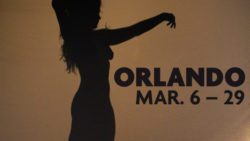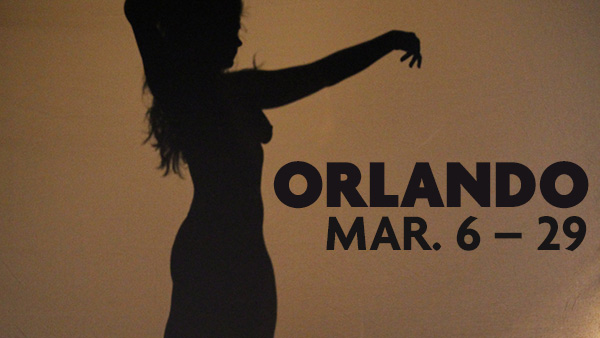 Check out the story behind the story, from the dramaturg's program notes.
Read More »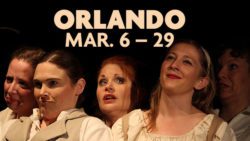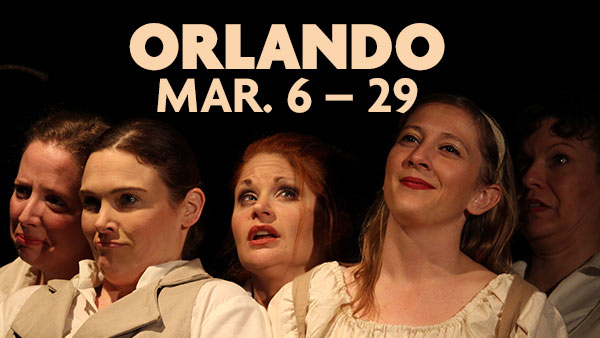 Be the first to see this dreamy, quirky, funny piece of theater.
Read More »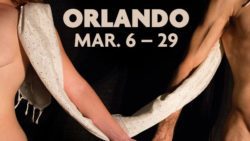 Watch Sarah Ruhl discuss adapting Virginia Woolf to the stage.
Read More »
Jobsite Theater is looking for a scenic intern for the spring. This position is geared toward students or early-career professionals looking for hands-on experience and
Read More »
Giles Davies – Director
Matthew Ray – Stage Manager
Cast
Emily Belvo – Sasha
Jonelle Meyer – Archduchess
Ami Sallee – Queen
Nicole Jeannine Smith – Marmaduke
Katrina Stevenson – Orlando
Crew
Antonia Krueger – Assistant Director / Dramaturg
Brian M. Smallheer – Scenic and Lighting Designer
Katrina Stevenson – Costume Designer
Blog Us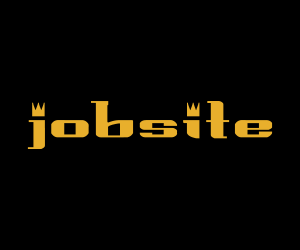 Want to add a groovy graphic like this to your blog or website?
Jobsite provides a variety of cool banners that you can put on your website. AND they update automatically. So just drop it in once, and when we're ready for our next show, we'll update the graphic, and it'll automatically update on your site too!